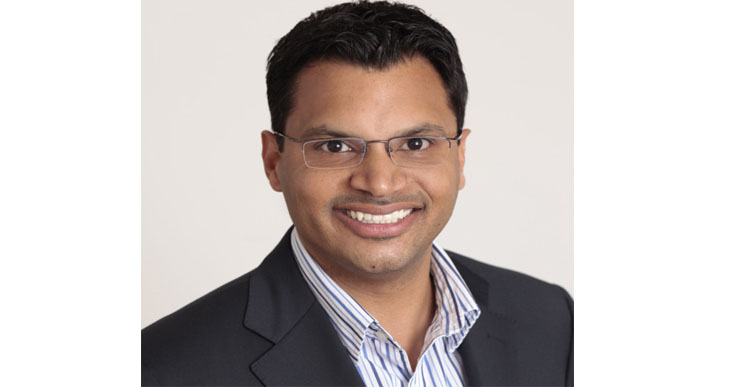 Most people have big dreams, and the only thing stopping them is funding. Well, not anymore. Manny Fernandez, CEO of DreamFunded, has created a platform that benefits the entrepreneur and the investor. Fernandez launched the company after founding the SF Angels Group, a group of 32 angel investors. He was recently seen on CNBC's Make Me a Millionaire Investor, and is a bestselling author. MillionaireMatch got the scoop on Fernandez and his passion to help entrepreneurs launch.
The big question from entrepreneurs is always about the money. How do they get it? "Raising money is hard," said Fernandez. "If more people had access to money, they could create more jobs," Fernandez offered. That is the reason why he created DreamFunded. He also had big dreams of creating a startup, and then he needed money to make that dream happen. Each startup is vetted before being asked to showcase on the site. Startups could get as much as $1 million of investments. Today, DreamFunded has investors all over the world. The platform allows people to invest in projects with as little as $1,000. "It's for the people who want to co-invest and find the next Twitter. You may not have to find them, because they could be within our network, " he explained.
Fernandez is well aware that many people who are passionate about creating businesses that solve a problem just don't have the right connections. Fernandez is one of the few Latino venture capitalists in Silicon Valley. In Hispanic communities, most go to family and friends for support when launching a business. With DreamFunded, he has brought together over 5,000 investors hoping to help the next Google. "You will have more people getting funding that can create the next Facebook, but no one knows who they are in advance," he said regarding co-investors.
Since he sits on the other side of the table, Fernandez shared some tips for entrepreneurs on getting funding. "Ask for advice from investors instead of pitching to them. In the beginning, a lot of investors were running away from me. Work with people that may have a shared passion in what you are doing. Create a relationship with them, and then present them an opportunity," he said. Building those relationships are key before making your big ask. He suggests getting a referral when possible.
He also looks for a few important things when he is considering putting up the big bucks. "The team. It's always about the team," he advised. Investors want to like the team they will be working with and investing in. "Everyone is moved by stories," added Fernandez. You should have a story behind your product or software that is going to solve a problem. "As an angel, we are emotional people. We are doing it because we like you, and we like the problem you want to solve," he said. They look for logical reasons to make an investment. He also believes attitude has a lot to do with it. That you should be confident knowing you are going to solve the problem through your startup. You have to be relentless and figure it out. "If you believe you are going to raise money, you are going to raise money," Fernandez said.
To learn more about DreamFunded, visit dreamfunded.com.