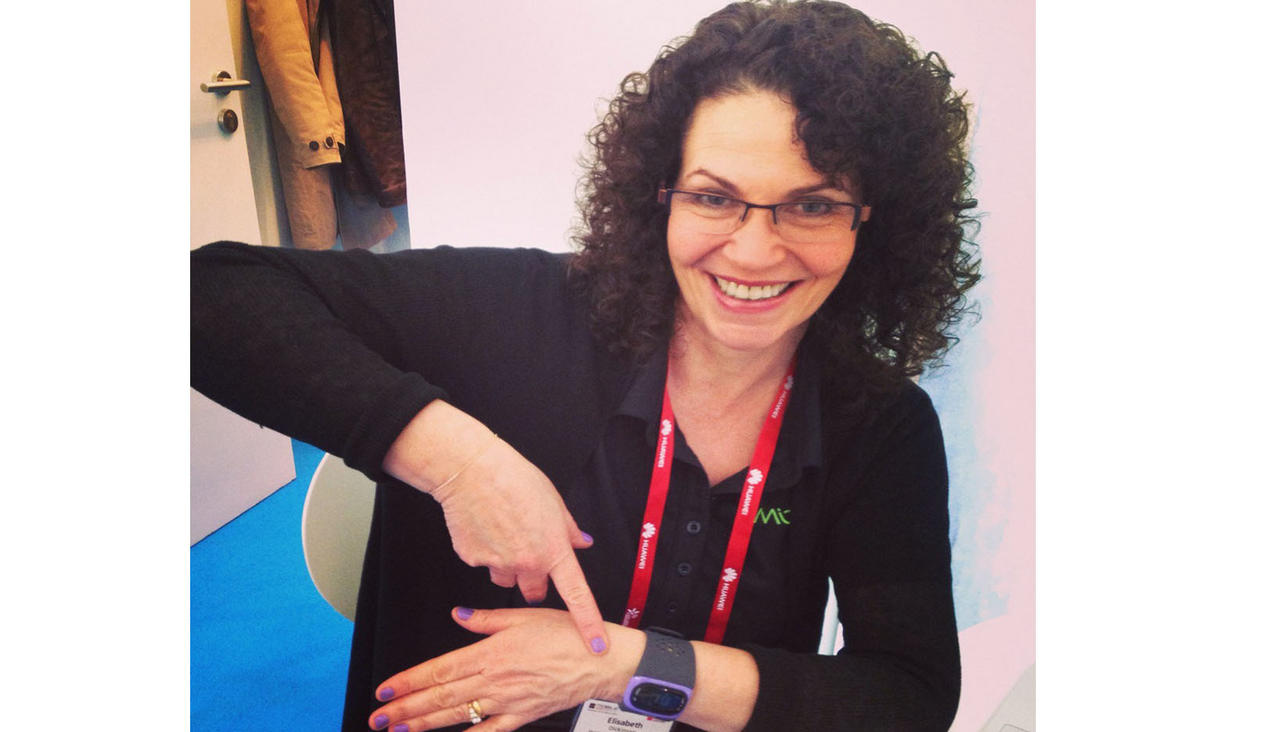 There was a time that only chest wearing heart rate monitors were available. They were uncomfortable, and would cut the skin. The chest straps would also need to be cleaned often. Today, there are several wearable monitors. Mio Global was founded in 1999 by Liz Dickinson. The Canadian company is the first to introduce a wearable monitor that continuously keeps track of the heart rate. The company recently received an investment of nearly $15 million dollars from Hydra Ventures. Dickinson has had quite a journey disrupting the industry. MillionaireMatch got the scoop on her journey to the top, and her advice to those on their climb up.
"A step is not equivalent. One person's step is not the same as somebody else's," Dickinson said on creating the most accurate device. Dickinson realized a key point that other companies overlooked. "Without intensity you really aren't getting any data. The Mio actually takes intensity into consideration. It doesn't matter what you do. You could be walking a dog or playing with your grandkids. Whatever activity you choose, as long as you get your heart rate up to a certain level that's the key," she explained.
Creating Mio Global was also a personal need for Dickinson. "Heart rate is the best way to train. I was super busy working a corporate job, and I had 45 minutes to work out. I wanted to make sure I was burning as many calories as possible, and doing exercises that were the most efficient," she said. Dickinson now boasts having five patents in the sports and performance industry.
Dickinson offered advice for entrepreneurs creating hardware. Two things to think about are intellectual property and finding a manufacturer. She was sued for intellectual property infringement. As a result, the company paid out $500k to defend their product. Dickinson suggests buying intellectual property insurance. "Before your launch something, have your lawyer look at it," she said.
In addition to getting a lawyer to protect your ideas, find a great manufacturer. "If you can't get the attention of a decent manufacturer, then you tend to work with a third tier or second tier. When we first started, we had to go with the manufacturer that would take us. I couldn't understand then why products were late or why we would get the runaround when asking questions. I finally got on a plane to go to the manufacturer, and found out that they made toys. They had never made anything like our devices," explained Dickinson. Finding a manufacturer to handle production of your products shouldn't be terribly difficult.
If you are launching your first hardware product, don't be shy of going the crowdfunding route. Dickinson started with Kickstarter, and raised money that way. Why wouldn't you just go for the big money and get an investor? "I've yet to meet a venture capitalist that likes to invest in hardware," Dickinson said. "Margins are too small. Competition is too stiff, and it comes in too quickly for hardware," she explained. So, if you do go that route there's a secret to being successful. "Public relations is the secret to doing Kickstarter," suggested Dickinson.
If you are looking for cool wearable products to keep you and your heart on track for the summer, check out www.mioglobal.com.