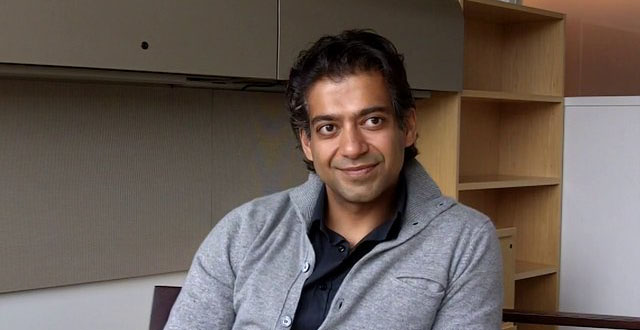 Anyone can be an investor, today. In 2010, Naval Ravikant launched AngelList, a website for those looking to work at, invest in, or raise money for a startup. This was the startup one-stop shop. One hundred startup profiles are created everyday. Ravikant has invested in over ninety startups, including Product Hunt, Tilt, Teachable, Poshmark and Vurb. As CEO and Founder of AngelList, Ravikant knows what it takes to be a successful investor.
With so many new companies sprouting up, we wonder how does he decide on which startups to invest in. "You can't help all the startups. Most are not ready to be funded. Most don't need to be funded. They all want to meet with you. They all want personal advice," Ravikant said. "I like saying no. It makes me feel better," he continued. Time is valuable, and the calls and requests for meetings can be overwhelming. Ravikant explains that saying no leaves more time for things he needs to concentrate on most, and he doesn't feel guilty about that. "I try to do everything by email first," he said.
Many entrepreneurs believe in networking to find their investors. Relationships are believed to be key in finding funding. But Ravikant believes differently. "Don't spend your time doing meetings unless you really have to," he said. He believes networking is just entertainment. His advice is, "better to go do something great." As an entrepreneur, it's the product or service that you are creating that's most important. Ravikant thinks entrepreneurs too many times fall into the trap of finding investors. "Money for a lot of people, ends up being a scorecard," he said. "That's why people look up to people like Steve Jobs, Elon Musk and Mark Zuckerberg. They managed to create something new and spread it throughout the world and get paid for it. It's a very hard thing to do," he continued.
He also had some advice for investors. "As an investor you have to go slow and filter out all the noise," he offered. With so many startups forming everyday, this is essential. He did say that you most likely will lose money, so be okay with that. "As an investor, anything that is consumer facing you want to see some traction, otherwise it is too hard to predict what people are going to use," he added.
Another quality Ravikant looks for in a leader of a startup is longevity. "Long term mentality is an indicator of long term success." he said. He wants to know they are in it for the long haul, and not want to sell the company when it gets tough.
Some may argue this point, but Ravikant believes that AngelList is one of a kind. He doesn't think he has competitors. "I don't care if there's competition or not," he said. His goal is to make the market more efficient, and there just isn't anyone out there doing that. In his opinion, the real competition is processes that are offline.
If you are looking for your next investor, go visit www.angel.co.