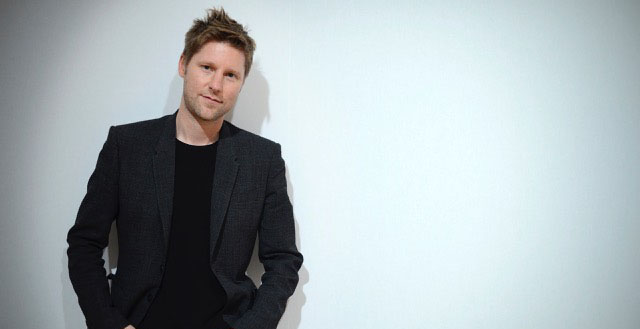 Christopher Bailey has been part of the Burberry brand for over a decade, and will continue to give consumers the creative luxury they crave. Bailey, who has had quite a track record of working with top people in the fashion industry, is back to concentrating on design only for the luxury brand. In 2014, Bailey took on the dual role of serving as chief executive office and chief creative officer for Burberry. A thing no one had seen done before, but with the blessing of Angela Ahrendts he was on his way. Ahrendts served as chief executive office for 8 years prior to Bailey taking the role. She left to lead retail for Apple. It has been quite a journey for Bailey who recently handed his second title over to Marco Gobetti. MillionaireMatch got the scoop on what continues to inspire Bailey in an industry that is forever changing.
"I've always had an intrinsic love for making things and seeing things made," Bailey said regarding his start into fashion. Bailey has worked with big fashion names such as Donna Karan and Gucci before making Burberry his home. He realizes how that has impacted his steady climb to the top. "It gave me insight about how to do things properly," he said. But, he doesn't leave out that education definitely played a part. "Design school for me was kinda a real eye opener on what design meant not just the craft of design," said Bailey. He attended the Royal College of Arts.
Bailey is not only passionate about design, but helping younger designers get their start. Along with Ahrendts, he established the Burberry Foundation which helps young designers hone in on their creativity. He describes Burberry as being an old brand with young energy. "We try to create an environment of people that stimulate each other," Bailey said. So, nurturing those young minds is important to him. He also admits that he tries to stay open to new ideas and new thoughts.
Working the dual roles of CEO and CCO isn't something that happens often, if ever. But, Bailey was up for the challenge. "My approach has always been whatever I'm doing it has to be 100 percent. It's just ingrained in me in a way of work," he said. His work day usually starts at 8:00am and ends at 8:00pm. His advice for young designers looking to get their names out there, "I think the important thing is is to always stay close to your roots, and make sure it's your DNA that you put into your work while being conscious of other markets and influences. Don't lose your identity because that's the most fundamental thing that you have."
As New York Fashion Week approaches, we were curious as to what Bailey prefers when it comes to fashion. "I prefer quiet luxury, and clothes that have a romance to them," he said. Those are qualities that can be seen within many of the past seasons from Burberry. We can't wait to see what new trends happen on the Burberry runway. If you can't wait either or just need to refresh your closet, be sure to check out the latest on www.burberry.com.