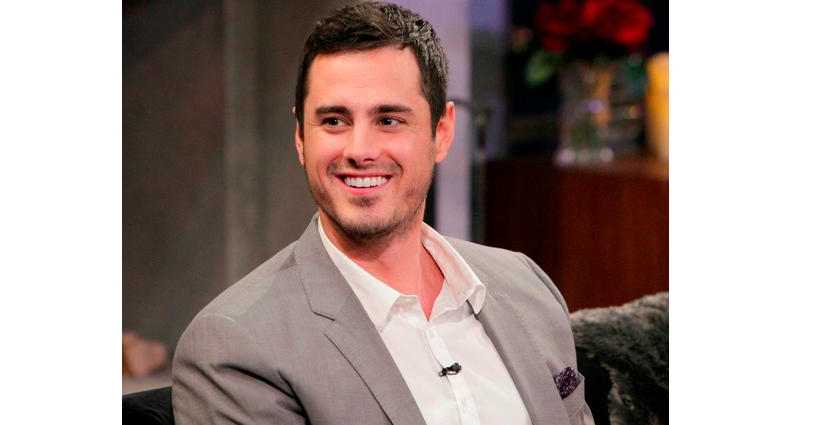 While fans of the Bachelorette are still talking about the latest proposal, others from past seasons are moving on. No relationship exists without challenges, but being in the public eye while trying to make love happen is even harder. As the internet continues buzzing about the latest on makeups and breakups, we decided to focus on how some are doing now that the cameras are off. We got the chance to talk to Ben Higgins from season 20 of The Bachelor. The tall, handsome former bachelor told MillionaireMatch that he is focusing on helping underserved communities in Honduras. Here's the scoop on his new business.
MillionaireMatch: Why did you decide to launch a startup?
Ben: I've been involved with a non-profit called Humanity Hope United for the last seven years. When I was in Honduras, a man who ran a nonprofit for 30 years challenged myself and my buddy to find a for-profit idea to supplement the fundraising for the non-profit. We then found a guy who started a coffee company five years earlier, but had to put it on hold because he got a promotion as an executive at a business in our hometown. The three of us decided to partner together to set up Generous International, which is a company setup to give profits back to nonprofits or social causes that are doing something positive for humanity. Our first branch is Generous Coffee because it's what we know best. We will be expanding outside of that in the next 12 months. Our goal is to change the way people view consuming products. Instead of buying products, taking it home to consume, the goal is that people will choose Generous, because they know when they buy a bag of coffee all profits will be going into making the world a better place. We can all participate in a bigger story. For every purchase made, you are creating a story that will make somebody's life better.
MM: What encouraged you to jump into being an entrepreneur given the challenges of launching a startup?
Ben: I think the challenge is one that excites me. I believe fully, because of my faith that when you do something with a pure heart, which is the accountability the three of us that started Generous have, that with every decision you do it with a pure heart and not out of greed. So, it is challenging, but it's worth it. There's a few things in life that can make someone feel alive. When you find something that makes you feel alive, you are passionate about it and it gives you purpose, it would be a mistake not to pursue it. Generous has been that for me. It's been something that has given me purpose.
MM: What have been some challenges?
Ben: Patience is the biggest challenge. You get excited, and then you realize that there are so many small details. There are legal things, accounting, and setup that moves very slowly. It's frustrating. I think the other challenge is finding the right people to support your business. We have outsourced marketing, sales and accounting. Most of it has been great, but we have had some hiccups along the way. Finding people who can buy into the vision, mission, and having the right skill sets has been challenging.
I think when I look back on all of this, it really is having patience and fortitude. So, when things feel slow and lagging you continue to grind, push forward. At some point, the wheel starts turning faster and the company starts moving at a rate that gets back to that exciting feeling you had at the very beginning.
MM: What are some tips on finding the right co-founder or partner?
Ben: One of us is an expert in operations. Another guy is an amazing storyteller. He has stories and shares in a really captivating and intriguing way. Then there's myself. Details and small things are my weakness, but overall vision and mission are my strengths.
Find people with different strengths and skill sets. Find people that are willing to hold each other accountable. There are many times in meetings that I'm questioned. Not because of judgement or to belittle me, but because the other two founders see something different. When you get to that level of communication, conflict resolves as progress. Find people who are comfortable with conflict, and not offended by it.
MM: How are you funding your business?
Ben: As we grow, investment into Generous will be an option. At this point, we have agreed to try and do this without a lot of debt.
MM: What key advice could you offer an entrepreneur in the early stages of launching a business?
Ben: My advice would be to share your idea with people who are excited about the idea, and who will encourage you. Find people who are not going to question you on the idea with a thousand questions and tell you how it can't be done. Those people will always be out there. Find those who say 'wow, this is good. This is something you should pursue'. Get those people on your team. No one can do something like this alone. When things get stressful, you need people to lean on. Consider the pros over the cons. There will be a lot of cons, and a lot of things that could scare you.
MM: You were quoted saying that you are now "focusing on yourself". Since everyone is talking about Lauren's new love, did that push you to start this business?
Ben: Generous was started 11 months ago. It has been a great distraction from some of the harder things in life right now. But this is something that I started a long time ago. It's more of a healthy way to focus on something I am passionate about. It's given me purpose outside of my everyday 9 to 5 job. It's a great time to have this in place. Life got a little rocky there for awhile.
MM: What have you learned from the whole process of going on television to find love to later losing it that could help someone with a breakup?
Ben: Just know you are never alone. One of the worst feelings you could feel is aloneness. It might be the worst feeling. I've learned through this experience that no matter if it's the joys I'm celebrating, or the hard times when I am down and out there is somebody out there that can relate. There is somebody out there that cares. When you start to feel alone, know that it's a lie. It's just a thought inside your head.
MM: So, will you be the next bachelor?
Ben: I can't say that I would never do the show again. At this point in my life, there are a lot of things in my life that are really good, and are taking up a lot of time and bringing me joy. I don't want to push those things aside to do the show. I won't be doing the show this year. In the future, I don't know. I also don't think I am ready to be in a position of proposing to someone. I don't think it's fair to the women who would give up their time to want to try this experience out. I'm just not there yet. If I ever do it again, it would be because I was ready. And I just don't feel that way.
Well, we are cheering you on Ben and can't wait to see how Generous Coffee grows!