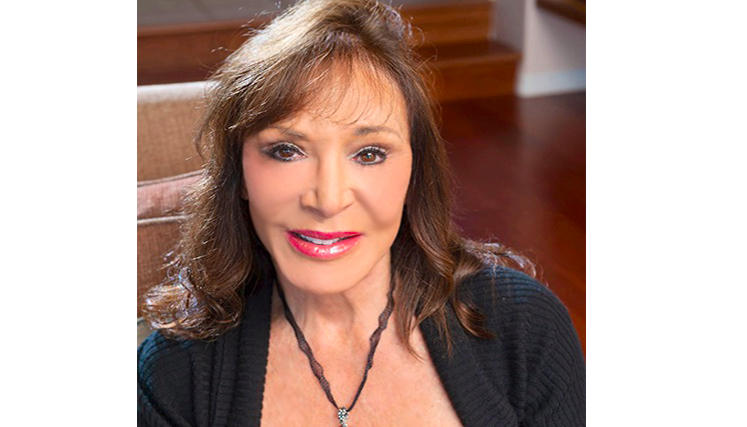 "I am ready to be in a meaningful relationship, and if the chemistry is right, know that this will be the fullest expression of me," is the opening line to Michele's profile. A woman who knows what she wants to give and receive, Michele is optimistic about finding love. A member since 2013, MillionaireMatch has opened up the dating options for the successful business woman. It's also allowed the busy real estate developer to weed out those who may not be a good fit. We got a chance to get a closer look at what her experience has been like on MillionaireMatch.
"It was an accident," Michele says about getting on the site. She admits it was her hairdresser that first urged her to do online dating. She wasn't meeting the right men organically. "I realized I had to be on the right site for me, and that was MillionaireMatch," she explains about switching from another dating site. So, Michele went through the steps of opening her MillionaireMatch profile, uploading an array of photos that captured her warm, vibrant spirit, and of course writing the bio. "I'm looking for someone who is looking for me," Michele explains as to why she chose to be transparent in her About Me section. She's clear on wanting a monogamous relationship, and isn't settling for anything else.
For 22 years, Michele was with her teenage sweetheart until he passed away from Parkinson's disease. The relationship was a beautiful one that started like most young love does, energetic and full of unforgettable, intimate moments. As the years passed, the two remained a solid couple that mirrored more of a great friendship than passion. But, it left her feeling positive about love and wanting to find it again. While she patiently waits, her love is seen through her work where she splits her time between Hawaii, Aspen, Cabo San Lucas and San Francisco developing resort properties. It's much like her search for the right guy. She spends time looking for the right property to invest in which Michele says is very spiritual for her. "My job is to have vision," she said. "To be a good developer you have to have a sense of place and a strong vision of what is the potential," she explained, which is parallel to dating and deciding if you've met the right person. "What can be done here? What can I do to enhance what's already here? I feel like it's similar to human beings, because when you meet them, they are already a story," said Michele.
So, the big question is has she had any luck? Well, she's had two long term relationships. The first one, which happened immediately after signing on to MillionaireMatch and a second ended recently. The longest was 17 months. "It is a process," Michele said. A process that she's willing to go through. "I can say this, I do believe MillionaireMatch will probably produce the man I will spend the rest of my life with," she said full of energy.
Michele also had a few tips for other women waiting patiently for their knight in shining armor to show up. Stay positive and focused on what you want. If you settle for something less, you've compromised your integrity and ability to find the love of your life," she said. "You don't always know why it doesn't work. Women tend to be open, and we wear our hearts on our sleeves. We ask lots of questions about feelings. Men can find that to be scary. So, sometimes it's better to not ask, but to just give a lot of space for that man to express himself," she suggested. She also said that she makes a list to be clear on what she wants in a man as well as what she is able to give. A man who is "cerebrally attractive" remains a quality at the top of her list, but being a millionaire isn't a necessity. "Accomplishment is like chemistry. You can be accomplished in the financial sense, and that's very quantifiable. But you can also be accomplished in a qualitative sense which is far more about who the human being is and how they feel about life. It's their value system and character. I know I have to be with someone who challenges me intellectually. I know it's important we have conversations that empower the both of us," said Michele.
Our fingers are crossed, and we will be on the lookout for Michele to find the man she'll spend the rest of her life with.