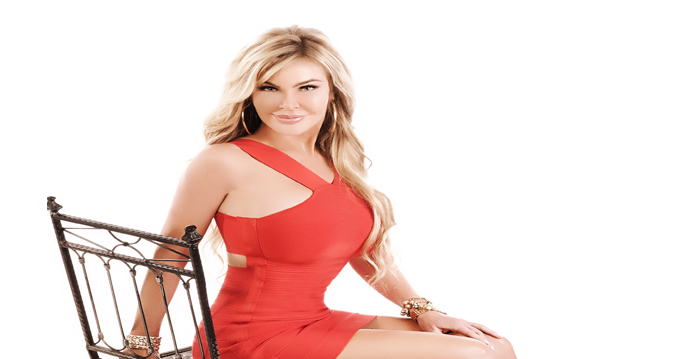 Summer is almost gone, and you may still be looking for the right love connection. Maybe you think you found him, and need a few tips on how to keep the interest going. We couldn't think of a better person to ask about getting your dream man, and how to create a lasting relationship than April Masini. Masini is a highly sought after relationship and etiquette expert. She has shared advice on CNN, Fox News, USA Today, Telemundo, Forbes, The New York Times and many, many more including her forum at AskApril.com where she has answered over 28,000 questions. Masini is also the author of 4 books including Think & Date Like a Man. In 2016, Masini served as TD Bank's Love and Money expert giving advice on how finances impact relationships, and how to best cope with financial issues. We got the chance to ask our most burning questions including what are the 3 common mistakes women make when they are dating.
MillionaireMatch: Recently, an article series was released about focusing on money and marriage (http://www.refinery29.com/trophy-wife-salary-comparison ). Most of the women in these articles expressed their discomfort of money talk with their now husbands who make more money than them. When is a good time to talk about money? How should a woman feel if she doesn't make as much as her partner?
April: More often than not, it's less about how much someone makes and more about what they value. What people spend on — equally, what they don't spend on — tells you an enormous amount about them and their values. So, be honest with yourself. Are you a spender or a saver? Are you generous or thrifty? It's important to understand how you feel about money and what you value — and then assess your dates' relationships with money. For instance, how would you feel about being in a relationship with a man who does very well, and can afford to stay at the Four Seasons, but elects to save and stay at a Holiday Inn? Or, how do you feel about a man who doesn't tip well versus a man who is generous — regardless of his incomes and assets?
And, are you a woman who spends $750 on pair of Manolo Blahniks or $100 on a pair of Jessica Simpson pumps. More importantly, do you spend the $750 whether you can really afford it or not? In other words, are you willing to run up credit card debt to buy luxuries? Are you someone who values "keeping up with the Jones"? Or are you someone who values having an emergency fund and savings for retirement? A spender married to a saver will be in for some very challenging times because your values are not aligned.
Debt — and the kind of debt — tells you as much about someone's values, as does the way they spend. For instance, are they contentious about debt, or cavalier? Is the debt because of medical bills, medical school tuition bills, or luxury items on a minimum wage salary? There's responsible spending behavior and irresponsible spending behavior, and the way people handle money and debt, can transfer over to other areas of life too. So, reconsider debt and a credit score as just financial numbers, and see it as a window into other behaviors a date may have.
At some point the subject of prenup agreements will probably come — whether it's between the two of you or in relation to one of your prior relationships. This is a great topic to talk about and you shouldn't shy away from it. It's also important to discuss spending on any potential or existing children. For some people, stepchildren and the way money is spent on them can be a deal breaker. If one partner is saving for retirement or a vacation as a couple and the other is spending on their children — your stepchildren, prepare for problems!
MM: What are 3 common mistakes women make when dating?
April: 1. Not knowing what they want. Self-knowledge will save time, energy and money — for all parties involved! When you know you're looking for a certain type of partner — whether it's someone who's funny, a health and fitness nut — or not, has kids, doesn't have kids, is wealthy, is middle-class, is not interested in money or has homes all over the world — whatever it is you're looking for, know it and be able to articulate it.
2. What's on paper isn't the way he treats you, and that's the make or break point. Believing a man is "the one" because he has everything a woman is looking for, as opposed to the way he treats her. Women may think a guy is "the one" because of how he looks on paper — what he has — but in truth, a man becomes "the one" because of what he does and how he treats her— not based upon what he looks like or what stuff he has.
3. Falling for a man's potential. The P word — potential — is a relationship killer. Men are not fixer-uppers. Don't take on a guy thinking you're going to change him, because you're not. The only person you can change is you. When you talk about his potential, you're talking about everything he doesn't do or doesn't have that you want a guy to do and have. Be brutally honest with yourself. Accept a man for who he is, not who you hope he will become.
MM: Several versions on how to meet your dream man have been offered over the years. There are tons of advice books, seminars and workshops for women encouraging them to better themselves as they wait. How do you think it's best to be 'found' by the man of your dreams?
April: Have shared interests — and then show up. In other words, assume you have succeeded with number 1 above — specifically, you know the type of man you want — figure out what activities he likes to participate in and take them up. If your guy is into golf, learn to golf. If he's an art collector, frequent galleries and gallery openings. If he's into politics, get involved with campaigns and causes. If he's into self-improvement, subscribe to a lecture series and join a gym. You get the idea…. I am not a believer in opposites attracting. That paradigm might be interesting for the short term, but for a long-term, committed relationship to be successful there needs to be shared values, goals and interests.
MM: Men and women are using online dating more and more. How do you go from text messages to date?
April: Have a time-limit rule, let it be known, and then stick to it. People waste far too much time and energy emailing and texting only to discover there is no chemistry face-to-face. Or worse, they spend weeks and months, even years, texting, emailing and calling — but they never meet in real life. If you are looking for a real life relationship, and not a cyber-only one, make it clear you have a rule about limiting time spent texting —— and when you reach the limit, stop texting. Just stop.
MM: We all have gotten the memo that men are visual. Is there extra pressure for women today to look a certain way due to social media?
April: Social media isn't responsible for the fact that men are visual — that goes way back and an anthropologist can probably talk with more authority about how animals use appearance to attract mates — as do human beings. So, this is one of the few items that is not the fault of social media!! However, because of technology, it's super easy to share your image and that creates a need to look good more often. Selfies, Skype, FaceTime, Instagram, and all other social media where your image is tagged is going to make your face and your body and your actions and the crowds you keep more public. So…. social media just enhances what's already there — men are visual and they get to see you a lot more because of technology, including social media.
MM: You get tons of emails and messages asking for your advice on dating. What's one question that comes up often from women? Why do you think that is?
April: One of the of the tough questions that comes up is how soon to sleep with a date? I recently heard from a woman on my relationship advice forum, https://forum.askapril.com, who was accomplished, attractive and articulate — and she didn't want to sleep with a guy until there was a commitment from him that they were a monogamous, committed couple. She'd been divorced and wanted a committed, long-term relationship, and she felt this "filter" of no sex before commitment, was going to help her to not get hurt and find her Mr. Right. After eight dates with a guy she really liked, she still didn't have a commitment from him, and she didn't want to go all the way on a weekend date/get together because of that — but she knew enough about men to know that they don't want to have "the talk" about the status of the relationship. Unfortunately for her, and probably no surprise to anyone reading this, her guy moved on. Nine dates, no sex, and he was out. Sex and dating is definitely a balancing act, and expecting a commitment too soon is a big mistake that many people make. Besides, sex doesn't necessarily imply a commitment. However, most men will feel rejected if you don't sleep with them after about six serious dates. Is there an insurance policy that a guy you date and sleep with won't break your heart? Nope. So there's risk…. and you have to do what's right for you — but understand that men want to know if you're sexual, how important sex is to you, if you find them sexually attractive, and whether you're sleeping with other men at the same time. So, when you decide to sleep with a dating partner or not sleep with them, try to empathize with what they're going through, as well as what you are as you make your decisions.
MM: Is it okay for the woman to make the first move? If so, should she prepare to lead the relationship?
April: Sure, but it depends on how it's done. For example, there is a giant difference between asking a guy his opinion about something (as a conversation starter) and asking a man on a date. I'm a firm believer that men are competitive and have the hunter gene in their DNA. All men want to win the prize. If a woman pursues a man — she's made him the prize and taken his hunt away from him. In addition, many women who ask men out and have a great time, write me for advice when he doesn't call. They think they had a great time, and don't understand why he's not picking up the ball. So, they ask him for a second date. Same thing happens — the date goes great, and he doesn't call. Now, they've made the first move, but expect him to pick up where they left off and when that doesn't happen they write me confused and upset. If you wait for a guy to make the move, you may be uncomfortable waiting, but you'll know that it was his idea to date you!
MM: Dating a powerful, successful man can be exciting for some. The entrepreneur, businessman, or CEO can be appealing. How do you grab their attention when their focus is on work and building an empire?
April: Make sure you fit into his life. In other words, be the woman he would be proud to take to business functions and events. Imagine what he wants to call his friends and tell them about you — be the woman he can't wait to show off to everyone he knows! What that means is — look the part, act the part, and know the part. Be interested and interesting. Read and learn about his business. Keep abreast of current events, and participate in activities he enjoys. Powerful, successful men are more likely to notice you when you're at their golf course, or working out at their gym or with their trainer, or eating at the restaurants they frequent. If you're looking for a powerful, successful man to date, go where they go and be available and engaging.
MM: What's the number one thing men look for in women that isn't usually mentioned?
April: Intelligence and a sense of humor. Yes, I recognize that's two things. But, I think they are both worth mentioning. There's this myth that men like dumb women. They don't. That said, nobody likes a know-it-all. But everyone likes to laugh.
If you want more of April Masini, follow her on Twitter and Facebook. Don't forget to send her your burning questions!