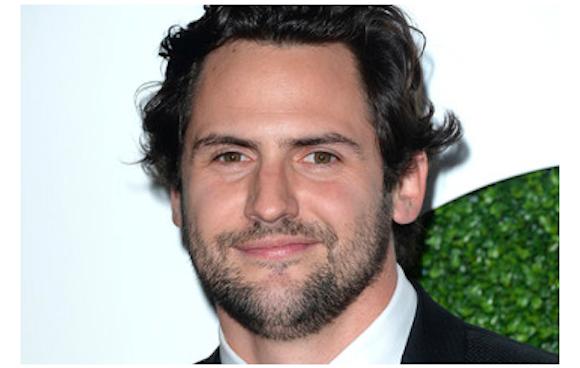 Times are definitely different. You no longer have to call for a taxi, do your own laundry or even go to the grocery store. Convenience has become a commodity that people will pay for. Plated allows customers to choose from their 11 featured meals and decide how many portions they want. You get all the ingredients delivered right to your front door. No more going to the store and waiting in long lines. There's also an added health bonus. The ingredients are high quality with no hormones or antibiotics. Even though Plated is a great product, it wasn't easy landing capital and getting it off the ground. Nick Taranto, co-CEO, shared the ups and downs of starting a food e-commerce business.
MillionaireMatch got the scoop on how Taranto went from serving in the military to getting $56.4 million in capital. "The reason why we started this was a major waste in the food industry, and we wanted better service in our lives," Taranto said. Taranto is also passionate about the diabetes and anerexia epidemic. "Our mission is to help people eat better, and live better," he explained. Taranto, who served as an infantry officer in the U.S. Marine Corps, found himself on Wall Street. He was unhappy; he was also eating poorly at the time. On June 7, 2012, he sat at his kitchen table with co-Founder, Josh Hix, and decided to launch Plated. His wife thought he was crazy. Despite that, four days later his first landing page was created and he put in $10 for a domain on GoDaddy.
After maxing out credit cards and liquidating IRAs and 401ks, it was clear they needed venture backing. They got one 'yes' out of 150 pitches. That one 'yes' was Taranto's dad. He offered a few hundred dollars just to keep the lights on. It wouldn't be enough to pay, though. Taranto was also busy finding the right refrigeration for the food and being able to deliver the items with guaranteed freshness. Finally, an investment of $380k from Israeli businessmen allowed them to stabilize.
"VC money is great. It's great to take in capital. What really matters is customer demand and that you are providing something that people want," Taranto said. Well, Plated is definitely what the people want. Plated has shipped meals to over 95% of the U.S. They saw major change in 2013 when orders increased to hundreds of orders a week. "What does the customer want? Why are they hiring us versus someone else? When we think about that, the jobs we have done is putting an affordable meal on the table that they can feel good about in a reasonable amount of time. We focus on personalization and high quality ingredients," said Taranto. In 2014, his team increased to over 200 employees across the country.
One major moment for Taranto was when an article on the company was posted on Digits. Soon after, he received a call from Andrew McCollum, one of the co-founders and angel investors of Facebook. McCollum wanted to invest in Plated.
Taranto advises that being part of incubators like Techstars and Y Combinator is a plus. "I'm a big believer in it. I'm so glad we did. One, you get investor access. Two, you receive mentor and advisor access. Three, you take the operating tempo up, up to the varsity level," he said.
Though Taranto has seen many challenges with finding the right facility, team, and landing capital, the company has grown every year. He gets to spend his time a bit differently these days. "I speak at a number of conferences to get the brand out. I love telling the story of passion about it. Hiring, firing, culture, I think about. We are spending a lot of time internally to make sure we have the right people. I spend a lot of time with investors making sure people are happy," he said.
For more information on Plated, you can view their site at www.plated.com.