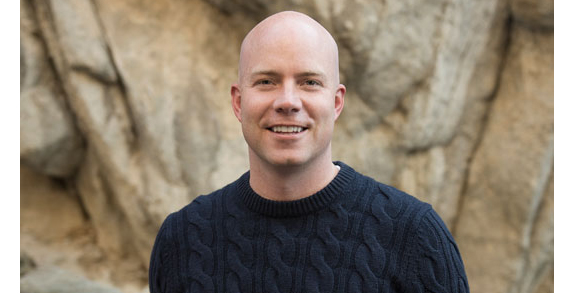 Pool tables, baby items and backpacks are just three items that are part of the entrepreneurial journey of Davis Smith. He is the CEO of Cotopaxi, a line of outdoor products and experiences that also donates 2% of yearly revenue to poverty stricken areas. Smith had quite a few businesses before landing on a business that spoke to his heart. MillionaireMatch got the scoop on how Smith transitioned to a more meaningful business model.
Smith and his family moved to the Dominican Republic when he was just age four years old. He spent half of his life living abroad. And that was fine by him. He knew he wanted to be an entrepreneur, so he asked his cousin to be his business partner and they set up their first business delivering roses. This would be one of a few failed attempts before striking gold. They were actually successful at getting pre-orders for a huge Valentine's Day launch. After going to every Costco they could find to gather roses for their huge sale, the day ended with 100 dozen roses unsold. Luckily, he could return them to Costco.
His next idea came after talking to someone. Smith says, "The more you talk to people the better." He knows many entrepreneurs feel they can't share their idea, but he believes talking about ideas allows more doors to open. Then someone informed him about a pool table business that was bringing in $800k a month. He knew right away he could be successful in that industry. And boy, was he right. He immediately started looking for a manufacturer to produce pool tables. After a trip to China, he found one, though not without a few bumps along the way. In order to produce these pool tables, Smith and his cousin decided to pre-order on eBay. The rest is history. Smith quit his job, and opened a store in Georgia. The company made $1 million in sales their first year. After six years, pooltables.com became the largest retailer for pool tables.
You would think that would be enough, but in 2008 Smith decided to sell the company. "People thought we were crazy," Smith said. He had decided to head back to school in order to leverage the experience he already had being an entrepreneur. "You're supposed to drop out of school to go start a business. It was backwards. We dropped out of our business to go back to school. We thought it was the best thing to do. To go and leverage the experience we had so that we could start something bigger," he explained. As he attended Wharton, his cousin went back to school also and attended Harvard. But, they both knew they would come together again to create a business.
"We came up with 60 different business ideas," Smith said about brainstorming different ways to get back in the game. They decided on launching a baby product business in Brazil, which at the time was just being exposed to the e-commerce. It was the perfect timing to introduce a service and product that was needed in this area. After pitching the idea of Baby.com.br with only a PowerPoint presentation, Smith received $4.5 million in venture backing from a Brazilian investor which he chose over one of the biggest investors in Silicon Valley. "We had no experience in Brazil. We didn't even speak Portuguese," he admits. That didn't stop them. After hiring one of the most popular women in Brazil to be the face of the company, the business went through the roof. Smith raised a total of $40 million in venture capital, all while still in school. After living and thriving in Brazil for three years, Smith decided he wanted to move back to the states. Smith wanted to create a product that would help others. "We all live our lives in a way it's balance. We realize it's not about just making money. We look for ways that you can spend time with our families. We can serve others. We can serve people in the church. We can build our communities. When it comes to running a business there's one purpose, to make as much money as possible, and to maximize shareholder value at the expense of all us. That's just not me. I knew something was missing. I knew I need to give back." After taking a trip to Peru with his wife to take on an unpaid internship, Smith created Cotopaxi.
Cotopaxi is a high-end outdoor gear and apparel line. With each purchase, a donation is made to a select country. "Mission is to build the next big outdoor brand. The next Patagonia. The next North Force," Smith said. "Our slogan is gear for good," added Smith.
For more information on their mission, go to www.cotopaxi.com.