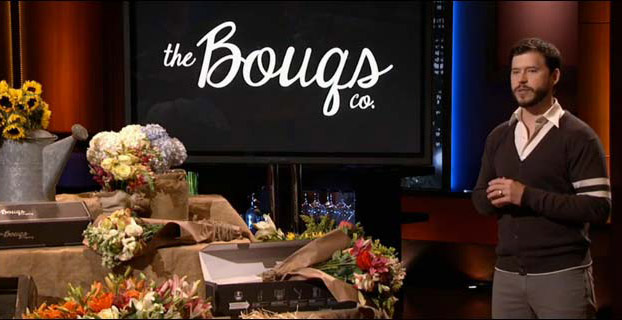 We all know the basics of marketing and promoting a business. Social media expert has even become a new position. Most new businesses have some kind of presence whether it's weekly newsletters or sponsored ads, they are doing something to grab your attention. It can be challenging for the entrepreneur who launches a product in a noisy market. But it is still possible to stand out in an overly saturated market. John Tabis is the CEO of The Bouqs, a flower delivery service that is from farm to client. In a $1 billion industry, one could get lost but Tabis has been successful. After recently raising $24 million in Series C, the company continues to grow as well as their customers. MillionaireMatch got the scoop on how this company stays at the top.
"Getting someone to buy something online is in itself a commodity," Tabis said. Don't take it lightly that you have paying customers. Tabis explained that having a business in an industry with lots of competitors doesn't make it easy. "Our competition made flowers not cool for a very long time," said Tabis. His competition made flowers look like the last resort gift. Why give flowers when you can give diamonds? In order for The Bouqs to stand out, he had to implement a clear strategy.
"Have a mission. Your mission cannot be to make money selling stuff. You have to have a reason for being that goes beyond that. Your mission should make consumers rally behind it. It's going to create a stronger relationship with the consumer," Tabis advised. Creating great content to accompany his product was key for his success. "You have to give them something new," he said about creating a different story around an old product like flowers. As an entrepreneur, Tabis said you have to be clear on one thing, "What is the thing that you are going build your business on? Tom's is one of the best storytelling brands in the world. Their entire brand is about buying and giving at the same time."
Not only has Tabis been successful gaining customers, but they also give repeat business. "Building that mission, understanding what that mission is, and living that mission is the single most important thing to building loyalty long term," he said. "Building content around your product isn't everyday, but we will give you enough reasons to come back," he continued. One of those reasons is making sure they give amazing customer service. "Clients expect really amazing service. If not, they will blast you on social media," he explained.
Two ways Tabis assures a great experience are eliminating hidden fees on the site and not overcrowding their customers' inbox. He simply said, "Respect your clients." Many sites post one price and by the time you get to check it, it has increased due to fees you didn't know existed. Tabis also tries to send out that great, engaging content he believes is important, no more than two or three times a week to your inbox.
If he could offer one piece of advice for the entrepreneur, it would be, "Transparency is absolutely critical to survive." To date, the company has raised $43 million in funding. He plans to increase his team from 40 to 100 by the end of the year. For more information, head over to www.thebouqs.com.