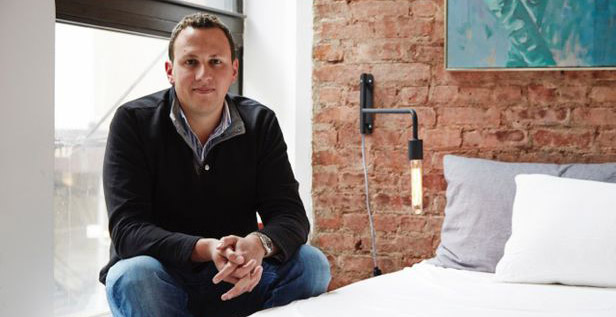 The mattress industry is a pretty stable industry. People purchase new mattresses everyday that they will keep for 8 to 10 years. It's a $14 billion industry that hasn't seen much of a change or anything new and exciting. Well, that was true until the company Casper opened up for business.
In April 2014, Casper was launched. Casper offers the perfect mattress for everyone while allowing customers to skip the awkward sales floor pitch. You can have your perfect mattress shipped to your door, and you get to try it for 100 nights commitment free. Philip Krim, CEO of Casper, wanted to re-invent one of the worst retail experiences a person could have. Krim and his co-founders have raised over $69 million dollars. MillionaireMatch got the scoop on how this company woke up a sleeping industry.
"Our goal is to provide the most exciting brand within the category," Krim said. A mattress arriving in a box is pretty exciting. "It creates the perfect night of sleep for everyone," Krim continued. Krim, who attended the University of Texas, knows the mattress industry well. He spent his early years building e-commerce sites that sold them. With his experience in the industry, he knew there was a need for something innovative. That doesn't mean that he and his team didn't hit a few hard lessons.
Krim had projected to reach $1 million in revenue for the year. Casper was such a hit, the company reached that number in 28 days. They reached $20 million in the first ten months. Sounds like a good problem to have, but Krim wanted to ensure they offered a great customer experience from beginning to end. "We had a lot of early customers when we launched in April 2014. We didn't really plan on that. We under forecasted what we thought we would launch with. We ending up doing our yearly forecast in the first two months. That caused a lot of strain on the supply chain and customer experience," Krim explained. "Fortunately, we have had really great customers from the beginning. They've allowed us to catch up. We continue to learn everyday on how to improve on those experiences," he continued. Today, the company has a $550 million valuation.
The mattress industry has seen a spike as Casper has created competitors. "We don't worry about the competitors too much. It's more about upping our own game," Krim said. "We love that we are providing a better value and a better service," he continued. Since their launch, they have added some additional products, pillows and sheets. "There has never been a better time to be doing what we are doing, which we hope is to be building the first end to end brand around all things sleep. I think people realize that investing in a great mattress, and investing into great products and sleep accessories can greatly improve your life in a dramatic way," he said.
He did offer some advice to those on the entrepreneurial trail. "For us it's about hiring the right people and executing on the vision that we have," Krim said about choosing your team. He also offered, "Don't get too overwhelmed with the daunting challenges of starting a startup."
In case you are wondering, the company was named after one of the co-founder's college roommates who couldn't fit into his bed. The company is headquartered in New York City, and has opened an office in Berlin. For more information on this great startup, visit their site at www.casper.com.