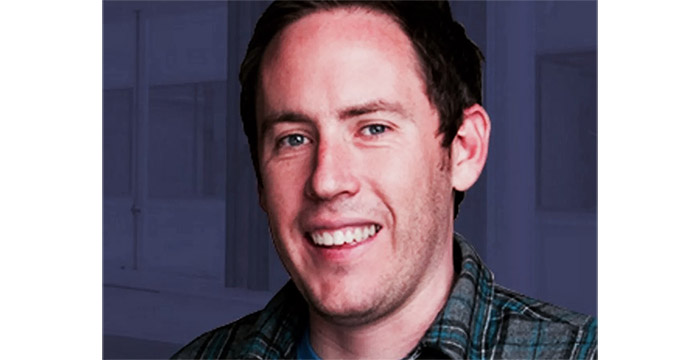 Have you ever purchased something for a one-time use and wanted to take it back to the store? If you are looking for a way to have cool summer nights with your own backyard movie or go camping for the weekend without purchasing all the goods, Joymode is just what you need. Co-founded by Joe Fernandez, who is also the CEO and CEO of Klout, Joymode allows you to have those one-time experiences by renting equipment. Fernandez has raised $3 million in funding from several investors including Homebrew, Founders Collective, Sherpa Ventures, and more. MillionaireMatch got the scoop on how Fernandez built up two great companies.
Fernandez was first known by the popular site Klout, which gives its users a score based on social media analytics. Fernandez admits, raising funds for his first startup wasn't easy. It took him over a year and 37 investors. "I was struggling a lot when I would pitch," he said. Fernandez explained that some investors wanted lots of data, while some thought he went over too much data. His first four months went back and forth like this. "What finally helped me was deciding the company I wanted to build, and pitching it as many times as it took to find people who wanted to invest in it," said Fernandez. After 200 pitches, Fernandez got funding from 37 investors, each contributing small amounts. "I was able to get investors to introduce me to other investors," he explained. It wasn't his ideal situation. He didn't want to have so many investors, because it's too hard to manage. The average check was $25k from each. It was needed to get his startup off the ground.
Even at the time he launched Klout, Fernandez had another idea that he couldn't shake- Joymode. In 2015, his second startup officially launched without the long funding round. "It was a lot easier this time around than when I did my first round with Klout. With Klout, I had never even met with an investor before. I didn't have that network," he said. Today, he has a warehouse in downtown Los Angeles that houses all the products that can be reserved. "We wanted to provide a consistent, magical experience where you could touch a button and step into a life and have the things you want," Fernandez said. "We don't judge status any more by on how far out in the suburbs somebody lives and how much they fill their house with stuff. It's about the experiences that people have," he continued.
Joymode has a subscription based model. You pay a $99 subscription fee for the year, and that includes a free experience. After that you pay a reservation fee. Other than the backyard movie night, camping and at home karaoke are the favorites.
One bit of advice he has for entrepreneurs, "Not getting too high or too low. Startups are an emotional roller coaster. Hour by hour I would either feel like we were going to take over the world or that we were so screwed. Getting comfortable with those cycles and not letting yourself get too high or too low, has been really impactful on my life."
Klout was acquired by Lithium Technologies in 2014 for $200 million.
For more information on Joymode, visit their site at www.joymode.com.