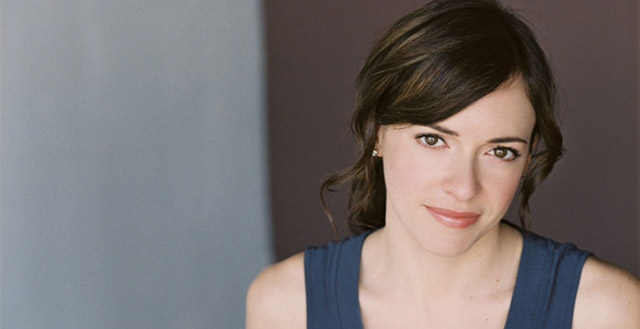 Raising capital for any business, small or large, can be quite an experience for the passionate entrepreneur who believes their product will help the world or disrupt an industry. But what can you do when you hit a financial roadblock? Well, if getting rejection after rejection from venture capitalists is started to weigh on you, crowdfunding may be the better option.
Jessica Jackley is a serial, social entrepreneur who focuses on social justice and financial inclusion. Jackley is known best as Co-Founder of KIVA, the first person-to-person lending site, which launched in October 2005. Prior to KIVA, Jackley was the Co-Founder and CEO of ProFounder, a crowdfunding platform for entrepreneurs. ProFounder launched in 2010 with a $1.3 million seed round funding, but only lasted a couple of years. Jackley is also a venture partner with Collaborative Fund. MillionaireMatch got the scoop on her thoughts on having the masses fund your next project.
"What is the right fit? Is there a bit of a mismatch? Do you want a million investors chipping in one dollar for your seed raising? Is that a really good thing?" said Jackley. Jackley discusses deciding if crowdfunding is the way to go for your business versus being a venture capital backed company. "I wonder if people are too excited sometimes about crowdfunding for a small business that will never have equity," she added. Though Jackley poses questions to ask yourself when deciding to launch your next 45-day Kickstarter to help with startup expenses, her company portfolio illustrates she's all for supporting.
"The basic idea for KIVA was to tell these different stories of poverty, potential, and entrepreneurship. It was to ask our friends and family to lend money, not give," Jackley said. KIVA has been a platform that has helped many small business all over the world. In fact, they have helped lend over $900 million to entrepreneurs. KIVA, which raised $1 million in one round of seed funding, started when Jackley took a trip to East Africa. At the time she was working a non-paid internship at Village Enterprise, which gave $150.00 grants to entrepreneurs who were new to entrepreneurship.
Jackley would hear so many personal stories, interesting stories of small business owners who needed as little as $50 to help get their business afloat. After hearing countless stories, Jackley wanted to create a micro-lending platform for people to get the money they needed, but not as a donation. Jackley, who is also an author, cleverly used those stories online which made KIVA even more unique. "You have to figure out how to tell your story in a unique and rewarding way. Figure out how to thank people, include people and let them participate in ways that fit." She added, "The people I am always drawn to are authentic."
Jackley does believe that crowdfunding will improve over time. "I think more and more the crowdfunding sites will be focused, know their audience, and have the right scope," said Jackley. She remembers raising money before landing her big funding deal. "Our first five partners were scattered around the world just so we could get as much help. This was me pre-business school, so my pitch was, 'Hey this is a real fun social experiment. Don't you want to be involved?" As many entrepreneurs feel, those times weren't easy. "Begging and borrowing was very essential," she said.
In June of 2015, Jackley released her book, Clay Water Brick: Finding Inspiration from Entrepreneurs Who Do the Most with the Least. "The thing I like is the ability to figure it out even when there are financial barriers. I've seen people figure it out and that's really meaningful," she said. "If you understand someone's values there's gonna be changes along the way. They'll have to pivot, change course. If you know there's somebody who wants to get there, they are gonna figure out the how. That's who I want to be on," she added.
For more information on KIVA or to become a lender, got to www.kiva.org.