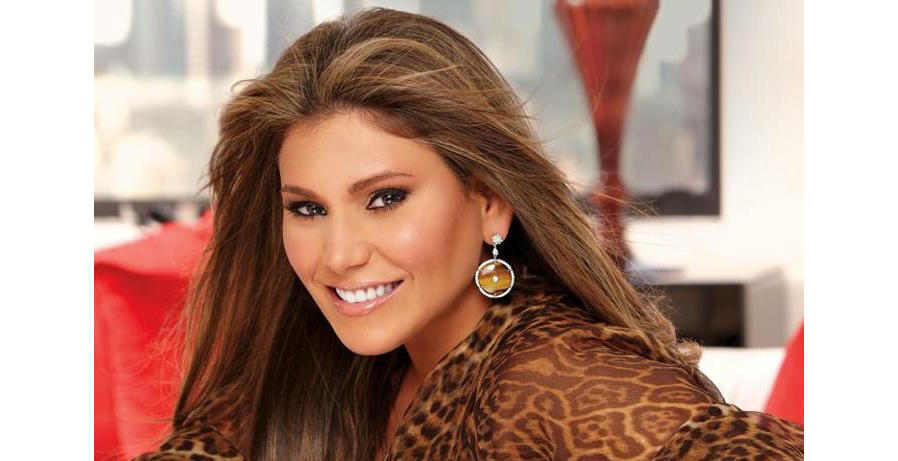 Every little girl dreams of being all made up, but not all get to create a $5.5 billion dollar business in the cosmetic industry. Loren Ridinger, the founder of Motives Cosmetics, has built an empire that makes women feel beautiful on the inside and out. Ridinger started Motives Cosmetics in 2008 under a parent company called Market America Worldwide with her husband JR Ridinger.
Today, some of the top celebrities and social media influencers wear her brand. Ridinger has based her company on creativity and innovation. She also has a knack for inspiring women. MillionaireMatch got the scoop on Ridinger building her business, going from no money to millions.
"Someone is always looking up to you to see what you can do," Ridinger said. She and her husband started their business in their apartment. They started with little money and a lot of passion. She was so determined to be successful, that she was willing to go without the finer things in life for a season. She drove an old car that she was embarrassed to be in, paid her mother to babysit while she worked, and compromised hanging out with friends to move forward. Her date night with her husband consisted of going to Wendy's. "We did what we had to do back then. It wasn't easy," she explained.
Ridinger experienced a lot of breakdowns in her entrepreneurial journey, which she is grateful for. She remembers the days that she and her husband only brought in $1k a month with their company. "They [phones] don't ring that much in the beginning, but we had passion." People thought she was crazy for working so much and bringing in so little money. She decided to shut out the negative talk and naysayers and keep believing. She knew eventually their day of success would come. "It wasn't about the products at first. It was about belief. Believing we could do it. Believing we could get the cream of the crop," she said. "Don't quit just because it's not happening on your clock. Progress takes time," said Ridinger.
Staying focused and accomplishing small goals is how Ridinger approaches success. "Once you make one excuse then next week you are going to make another."
Ridinger partnered with LaLa Anthony, wife of NBA player Carmelo Anthony, to create Motives for LaLa. The line caters to black and Latina women to accommodate women who have a hard time finding their shade of color. To make sure they stay on trend with their line, they stay up-to-date with fashion. They also have the Motives Mavens who are social media influencers who know what women are looking for. Their feedback allows them to create new lines for their specific audience.
Both Ridinger and LaLa make empowering women and making a product affordable top priorities. Motives allow women to sign on a beauty advisor, much like Mary Kay. Another success tip that Ridinger gives the beauty advisors and herself, is to keep positive people around you and people who will hold you accountable.
We love what Loren and her team are doing! For more information, go to www.motivecosmetics.com.