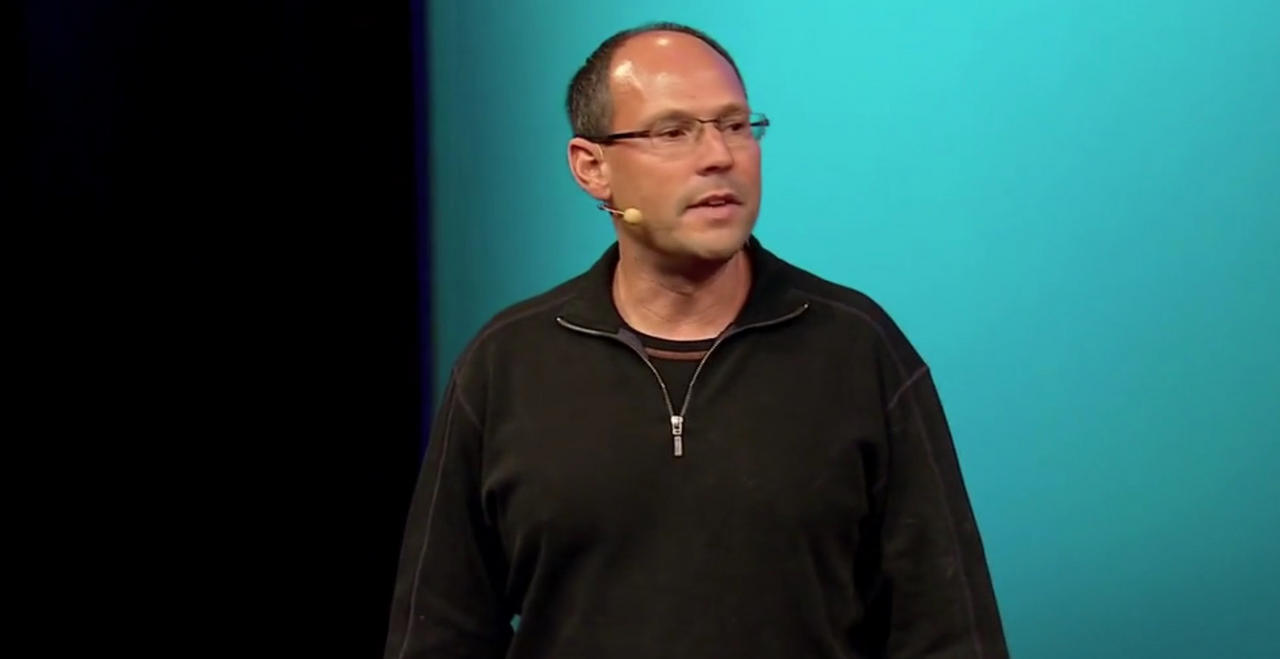 Every day is an opportunity for another good idea to become great, and get funded. Jim Scheinman is the founder and CEO of Maven Ventures, a micro-VC fund and incubator in Palo Alto that invests in consumer startups. Schneiderman, who was employee number four for the social network Friendster, has had lots of experience identifying a billion dollar idea.
Scheinman let MillionaireMatch in on a few keys to getting your idea funded. "We see 3,000 companies a year. We meet 300, and invest in 6," he explained. Getting venture capital isn't as easy anymore as the market is full of sprouting companies every day looking to go to the next level with a hefty investment.
One of the key things is knowing the investor you are pitching to. Scheinman says he blogs openly at www.jimscheinman.com on what they are looking to invest into. If you can find out what the companies are looking for that will make the pitch a little bit easier.
It also doesn't hurt to be in Silicon Valley. Scheinman believes the advantages of being close by allows them to be able to manage those critical beginning months. "Our specialty is being really hands-on for the first six to nine months. We are an extension of your team," Scheinman said. He's clear that Maven Ventures doesn't act like a co-founder, but they are there to help get your company from zero to a billion dollars. "The only way to do that effectively is to be next to you. If we had companies in New York, LA, San Diego, San Francisco...we just can't do that," he said. Though Maven Ventures does have one company, Homemade, based in Brooklyn. Homemade is the Airbnb of food, where locals can order a home cooked meal right from their neighbor. It's a model perfect for the metro city. But Scheinman's argument is that so much talent, expertise, and money lies in Silicon Valley; it's just best to be right in the mix of it all. As Scheinman says, "We do have a bias to investing in companies in Silicon Valley because for us it helps us be more successful." He added, "We want to make sure this is a grand vision that's gonna serve potentially a multi-million dollar market. Every one of our investments, we think can achieve that kind of scale."
Another tip is having two co-founders for the company, which Scheinman says is ideal. "We will invest in two people with an idea," said Scheinman. A two-person run company eliminates the possibility of the one person burning out. Starting a company, a billion dollar company is no easy task. You need someone to be in the trenches as you may not see the rainbow of success for five or so years. It's also a good idea for at least one of the founders to be well versed in technology. Once Maven Ventures is sold on the vision, they must be sold on the founding team.
"We like to invest in consumer software, primarily," admitted Scheinman. One of their most successful investments that went from zero to a billion dollars was software for self-driving cars created by Kyle Vogt of Cruise. Vogt originally created hardware that had to be screwed into the top of cars to enable the self-drive technology. Scheinman and Vogt soon realized that hardware wasn't going to work. In addition, the software would need to be owned by a company. That's when General Motors and Ford raised their brow with interest, while companies like Uber and Lyft got nervous. A deal was soon linked with General Motors.
In the 20 years Scheinman has been in this industry, he has landed three exits/evaluations at $1 billion. "If we love the vision we're fighting for and the team, we'll invest," said Scheinman. For more information, head over to www.mavenventures.com.