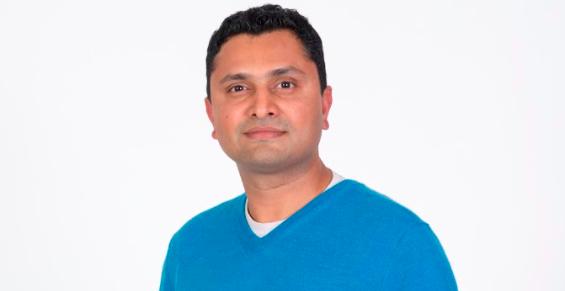 Saying 'I do' just got easier. Joy, a startup that aims to be a one-stop shop for brides, recently received $4.5 million in funding. With not having a digital space for brides and their families to interact and remember such an important day, Joy is the perfect place for any newly engaged couple.
MillionaireMatch spoke to Co-founder and CEO, Vishal Joshi, about successfully creating a solution for an industry that hasn't seen any new technology for far too long. Joshi married over a decade ago at a time when smartphones weren't even around. Though it has been a while, he knows his audience very well. So well, he's created Joy to be more like an assistant for the bride-to-be. We'll get to that in a bit. So how did he go from idea to getting the attention of several investors?
Firstly, Joshi is very clear that he wants to bring a fun experience for all those who participate in the wedding. His goal is to connect friends and family before the wedding, so that on the big day everyone is well acquainted. "We wanted to bring friends and family closer together," said Joshi. He hasn't forgotten about post-wedding either. Instead of hunting down someone you may have met at the wedding or hunting down photos on Facebook, this app will allow you to share with everyone who attended easily. "What we want to do and expect is for Joy to bring everything about your wedding in one place," he said.
Many newly engaged couples are dealing with several aspects of planning, from catering to managing a guest list to picking out the right bridesmaid dresses. Joshi new it would be so much easier to have everything in one place. "From the day you get engaged right up until the honeymoon, and every step in between, people have to glue things together," he explained.
Secondly, Joshi really knows his brides-to-be. To be exact, he meets about 150 new engaged women a day. "They talk to us. They tell us about their troubles and issues. We are almost like their sounding boards," Joshi explained. He has spent a lot of time, as well as his intimate team of seven, talking to brides and hearing their concerns. Need to know about a certain tradition? Can't find a specific color scheme? Want some ideas for decor? Just want to get something off your chest? They'll help you with all of that. Joy is the best assistant any bride-to-be can have.
Another goal for Joshi was to create something uniquely beautiful. "If you think about it, we use beautiful products like Pinterest, Facebook and Instagram for everyday life. We capture our food, walks and everything using these awesome products. Unfortunately, the same standards does not exist for the most important event in our life, our wedding. Joy wants to make sure that we make the digital version of your wedding as beautiful as the physical version," he said. The site allows you to customize your experience to meet the taste and style of each couple.
What made Joy such a winner in the pitch is just how relatable the ups and downs of wedding planning is for many people. When Joshi left Microsoft, colleagues had already begun to express their interest in being part of the team and even offering money to get things started. He was sought after by Y Combinator, which helped with the site launching and then he went in to officially pitch. Joshi offered three tips of advice for those looking to get their startups started:
1. Make Something People Want. This is a daily saying for participants in Y Combinator. Joshi explains that you should create something that people want, not just something that interests you or for the sake of building something.
2. Don't do it for the money. "If you are building something just to make money, I don't know if that is necessarily a good thing," Joshi said. If you do it for the money, you may find yourself burning out pretty quickly.
3. Be clear on what you are building. Know if you are building a giant corporation or something on a smaller scale that will make you just as happy. Joshi told us that he has encountered many entrepreneurs frustrated as to why no one is backing their idea. He says you must think as a VC. They want to know if this idea will become a billion dollar company. It's not charity. Ask yourself is this idea venture backable or could my passion be profitable without that?
With the new funding, Joy will be adding to her team very soon. We are sure this holiday season will bring on more newly engaged couples in need of their app. For more information, make sure you check out Joy at www.withjoy.com