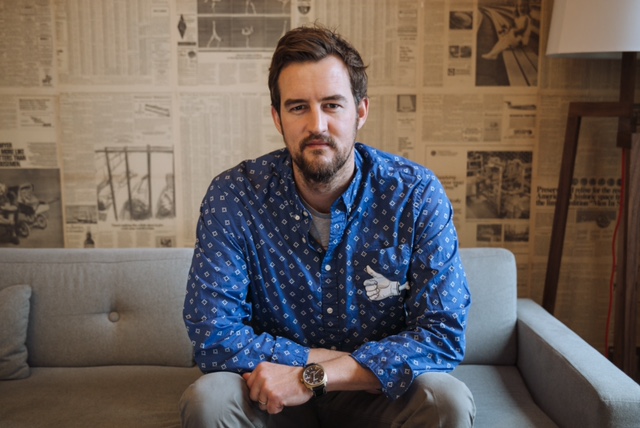 Miguel McKelvey is what you can call the American dream when it comes to success. Most entrepreneurs have several attempts at success before it actually happens. The mind of an entrepreneur is highly creative, seeking different avenues to overcome roadblocks, to rebound, or to just fix the last faux pas. McKelvey, too, has had an interesting entrepreneurial journey to the top. MillionaireMatch was interested to know how he went from stumbling to a billion dollar success.
McKelvey is the Chief Creative Officer for WeWork, a communal workspace company. As CCO, McKelvey oversees construction, architecture, and web design for WeWork and their new brand, WeLive. WeWork currently has a valuation of $16 billion and has raised $1.5 billion.
WeWork wasn't McKelvey's first business venture. He launched a website called English Baby! The site helped students globally link with others to practice different languages. McKelvey had some success, but decided to pivot. He took his degree in architecture that he earned from the University of Oregon and moved to New York City. He later landed a job as a store designer for American Apparel and part of a three-person architectural firm, which resulted in him being very hands on with the everyday problems of a start-up.
It all started in Brooklyn. In 2010, McKelvey co-founded WeWork with friend, Adam Neumann. "We were one of the first people to look around. We thought wouldn't it be amazing to pull them [residents of Brooklyn] all in, to bring them all together and create a rich, diverse environment," he said when thinking of building the first location. By the end of 2016, WeWork will have approximately 100 locations including offices in Europe, Asia, and India. Did McKelvey know this would be as big as it is? "We didn't really have a business plan, but we did have a couple of pieces of papers that we sketched on. One of the first premises was that it was going to be global," McKelvey said. He further explained that he had a handwritten map where he put down all the cities he wanted WeWork to exist.
The chic design of the co-working offices is just one benefit to being part of the community at WeWork. Memberships offer plenty of opportunities to network with other members, free refreshments, super-fast internet, and weekly happy hours. The business model has become so popular that membership space sells out before doors are even open at some new locations. "In some cases when you are new to a market, and you able to generate a lot of attention and interest, it [success] happens really quickly," said McKelvey. "When we started, we were really interested in speed and sustainability. We wanted to be able to grow fast and to build physical space quickly. We had to do it in-house. We built a team of approximately 200, which are from the front end in real estate through architecture to the interior design process. We own that from end to end," he continued.
Regarding the future of WeWork, McKelvey feels they will be around for the long haul continuing to solve the problem of bringing more creative minds together. "What we really want is not just a mechanical, engineered solution. More so, what creates community, that bond people together and that allow people to be more responsive and interested in each other. That's what the world needs," he explained.
After hitting his last round of funding, a couple of his friends suggested he sell. He says that he doesn't see himself selling as this opportunity wouldn't come around again. In addition, the company has actually begun to expand their brand with WeLive, which are furnished apartments that offer a community for its residents and the flexibility to stay for months or a few nights. Included in these awesome communities are a chef's kitchen, laundry/arcade, and a yoga studio.
"We want to build a great company. We want to be a company everyone knows about, respects and believes in," McKelvey said.
Be sure to check out their new living spaces at www.welive.com