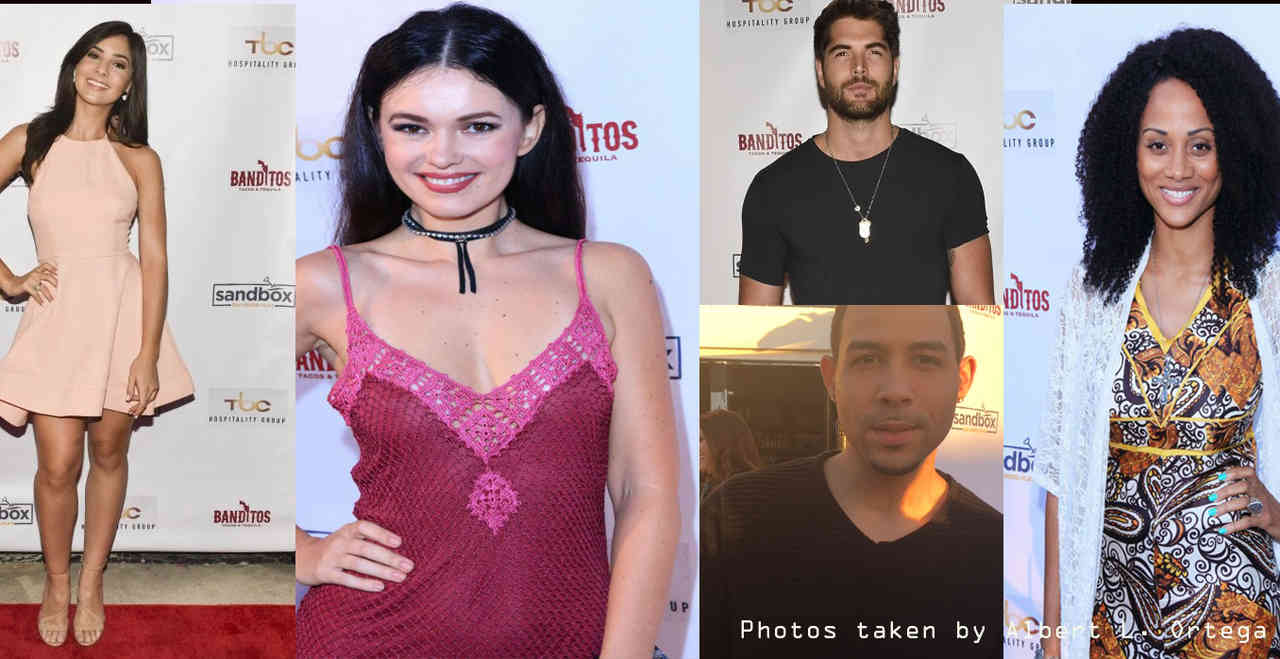 Anat Escher is a serial Hollywood restaurateur with several popular spots under her belt including Barbarella and Charcoal BBQ Bourbon and Beers. Last week, she opened the doors to her newest restaurant, Sandbox, which sits on a busy corner of Melrose.
This popular corner spot has always seen heavy traffic and celebrity faces as it changed from The Bungalow to Bugatti. Sandbox is a one-of-kind, being a playground for the adult. Out front sits an oversized lifeguard tower to give you a hint of what to expect inside.
Hollywood's young and beautiful joined in on the fun to celebrate the opening, and Millionaire Match was there to see it all. Stephen Kramer Glickman, Darwin Polanco, Iqbal Theba, Gene Ferber, Camila Banus, Nick Bateman, Laura Linda Bradley, and Nika Williams were just some of the stars that joined for a fun night in the sand.
Sandbox sets the scene for those looking to have a beach experience away from the beach. Surfboards, ping pong tables, Pac-Man, and pinball games along with the best bourbon in Los Angeles makes this place enjoyable. Though there was much to do, we had to ask the young and famous what they would miss about summer. "What am I gonna miss about the summer? Sun! L.A. has the perfect weather. You don't have any humidity. You can go and hike. You have to wait until the sun goes down though," said Nika Williams (OWN, Greenleaf). On working with Oprah on Greenleaf, "I play Pastor Ramona on the show. It has been amazing. I'm looking forward to the second season of the show. Until then, I'm working on my stand-up comedy."
"Thankfully, Cali is warm all year. I won't miss much," said singer Darwin Polanco (singer). Polanco, a Brooklyn native, is working on new music to follow-up with his albums Sunday and Dessert. Hopefully, they won't have to miss much. Glickman, who will be in the upcoming movie, Storks, came to play. With full energy and excitement to be with his colleagues and take part in delicious cocktails, the actor-comedian can't wait to the September 23rd release of the movie. The film also stars Jennifer Aniston, Kelsey Grammer, and Andy Samberg.
Not only does Escher's new spot have activities, but the decor is chic and inviting. Check out photos here, on Urban Daddy. Now, we can't leave out the food. The menu has everything you would want at a barbecue. From crinkled french fries to St. Louis Ribs, Sandbox has you covered. Of course, there are tacos, Neapolitan pizzas, and a pulled pork sandwich. To wash it all down, try one of our favorite cocktails like Sunset Sangria, Sunburn, or Beach Bikini. But best of all, Sandbox has happy hour every day of the week! No excuses for a quick escape to paradise.
We hope to see this spot in other areas, but for now be sure to stop in the next time you are in Los Angeles. Sandbox, 7174 Melrose Ave., Los Angeles, CA, 90046.