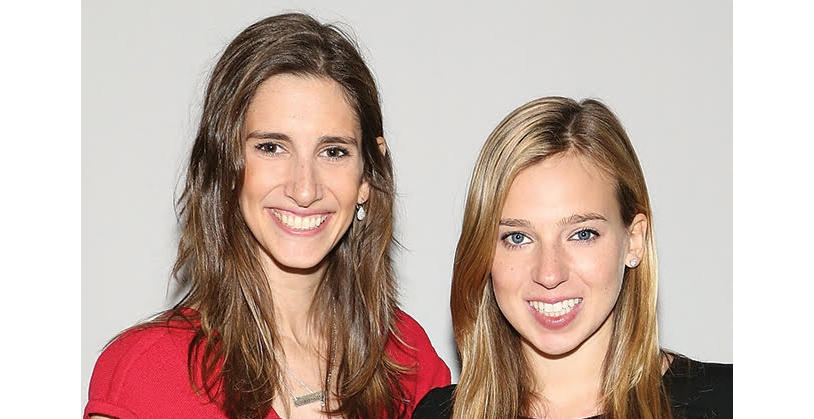 Danielle Weisberg and Carly Zakin are two millennial women making their mark in digital news. The two business partners met during college on a study abroad trip to Rome. Weisberg who attended Tufts University and Zakin who attended the University of Pennsylvania decided to stay in contact which resulted in one of the best friendships and business partnerships we have seen. Zakin says, "We had a really strong partnership from the day. That's because we were friends first." Their digital newsletter, theSkimm, reaches 3.5 million subscribers every day giving millennials their daily dose of news.
Weisberg and Zakin share that the start of creating this popular newsletter was not completely easy nor was it a favorable idea. MillionaireMatch got the scoop on how they went from idea to an overnight success.
"This would be the stupidest thing we would ever do. Email is dead," Zakin remembers hearing from tech people in the business. Having little experience at launching a newsletter business both Zakin and Weisberg decided to ask people could give them advice. Both women come from a news background having worked the Nightly News, The Today Show, and MSNBC and know how to produce in that realm. Weisberg had a long time passion for reading books and grew up having frequent conversations around politics with her family. It was ingrained in her to have an opinion on these matters. For Zakin, she was headed to be the next Katie Couric. The passion to share information was there. Where they fell short was technology. So like any great entrepreneur they did research. Unfortunately, the feedback they received was not so positive. "We heard it all about why we shouldn't start this," Weisberg recalls.
Fortunately, they went with their gut. Instead of going straight into launching an app, the two decided to do what they knew best, email. "The savviest we both were was to send an email," Zakin said. They first thought theSkimm would be more like a Google list to their friends who on a regular basis would ask them questions about world news. On July 18, 2012, they launched theSkimm newsletter right from the comfort of their shared couch. It became a success overnight.
The newsletter soon grew a community organically. Not until recently did they incorporate advertisement. To keep cost down, they were their only employees. "We were doing everything, the two of us," recalls Zakin. As most new entrepreneurs experience, things were going well until they hit a few hurdles and needed to raise money. That again was an area neither of them was familiar with. They once again sought out advice on how to raise money. In meetings, investors didn't want to believe that they wrote all their material and had no technology background. Despite the early raised eyebrows, the now four-year-old newsletter just raised $8 million dollars in Series B funding with 21st Century Fox.
The company has now gone from two to twenty staff members. Out of those twenty, three focus on editorial work. How do they cover such a wide variety of news and be experts? Weisberg says, "When we started out, we knew we couldn't be everything to everyone." Zakin says they shy away from adding 'experts' to their editorial team. That's not what they do. They are simply amazing at translating information to their audience.
On advice for those stepping into entrepreneurship, Weisberg advises, "Don't quit. You have to really believe in what you're doing." Rejection seems to be inevitable for anyone starting something new. "We heard again and again, no. No. No. No. I won't sign up for it. Why would you want to launch via email? Email is dead. No, I won't fund you," Weisberg says. "There are two different paths you can take. One is maybe this isn't a good idea. The other is we quit our jobs. We believe in this. Our friends like it. We know there's a huge market for female millennials not getting enough information. We want to fix that. We just did it. The easiest thing you can do is just give up," continued Weisberg.
The dynamic duo recently added a subscription option for just $2.99 that will help those who want to stay in the know be in the know all the time. Be sure to check it out at www.theSkimm.com.