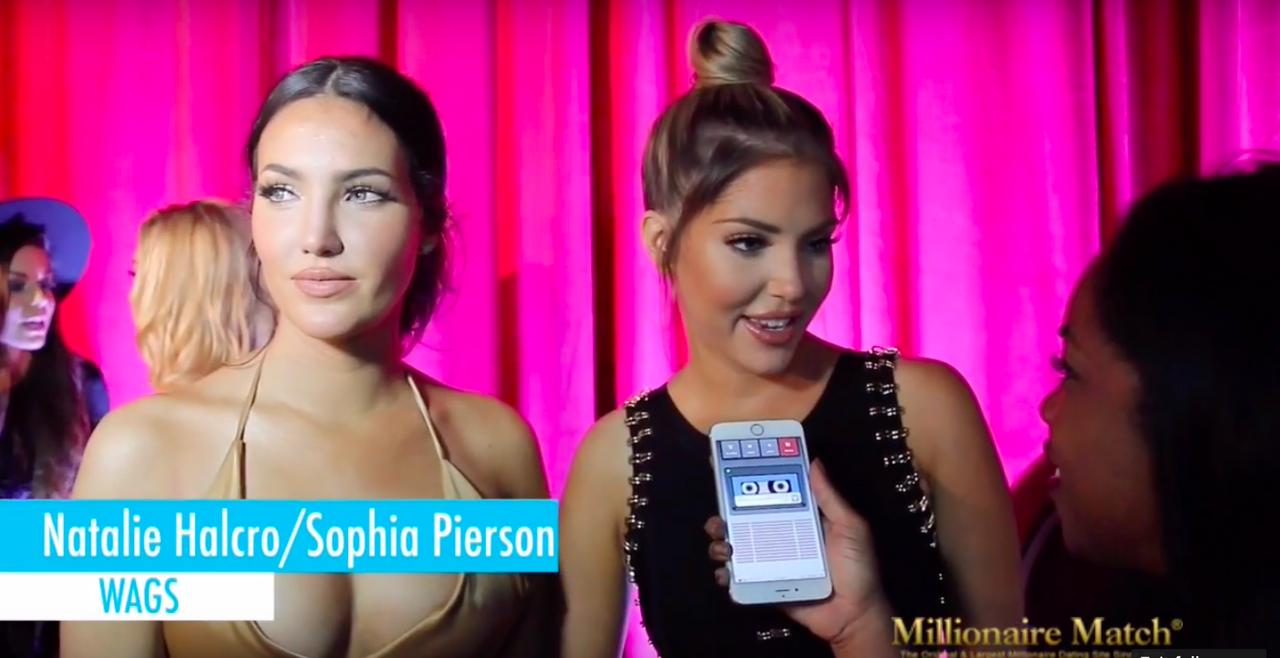 Maxim's 16th annual Hot 100 Party brought together some of Hollywood's most beautiful people at the Hollywood Palladium on Sunset Boulevard. Iggy Azalea, Draya Michele, Nick Cannon, Mel B, Nicole Murphy, and Chanel Iman all graced the red carpet before starting their night of partying. The event's host was Stella Maxwell who Maxim placed at the number one spot on the Hot 100 list.
MillionaireMatch had the chance to ask the celebs what they considered to be hot. Tyson Beckford was clear, "First off, intelligence," he said. "Intelligence is the first thing I am attracted to, and then after that goes to beauty - eyes, lips,nose, shape. All of that," he continued. The former model who looks to have not aged at all, surely doesn't have a problem with getting a beautiful woman. His secret to staying youthful, "Sleep! I'll knock out and not do anything all day."
The ladies of the hit show, Wags, told us what they look for in a guy. "I think if he's very confident, and he makes you laugh that makes him hot," says Sophia Pierson. Natalie Halcro chimed in to say, "Our family is really big on humor so I have to say as long as he makes me laugh, then we are good to go. Other than that, aesthetically, a great smile." They both spoke about the show and the upcoming turn of events their viewers can look out for, which involves a lot of drama for the remaining season.
Shaun Ross, the first professional albino model, talked candidly about unconventional beauty. "What makes a person hot is sexy confidence," Ross said. "I love that I am representing. Being a person that isn't considered to be conventionally beautiful, I definitely wanted to be here because I think I'm hot. You don't have to be a person with big tits, ass and silicon. We are all sexy in our own way. It's about celebrating more than just body. It's about celebrating spirit," says Ross.
One after another, celebrities walked the carpet until Nick Cannon arrived. The carpet was exclusive to him during his photo ops. He wore all black including a turban with an oversized gold chain which seemed suitable for deejaying the party. On what makes a woman hot, Cannon said, "Her sense of humor and self-esteem."
We were happy to find that everyone, famous or not, looks for what really matters when being attracted to the opposite sex.