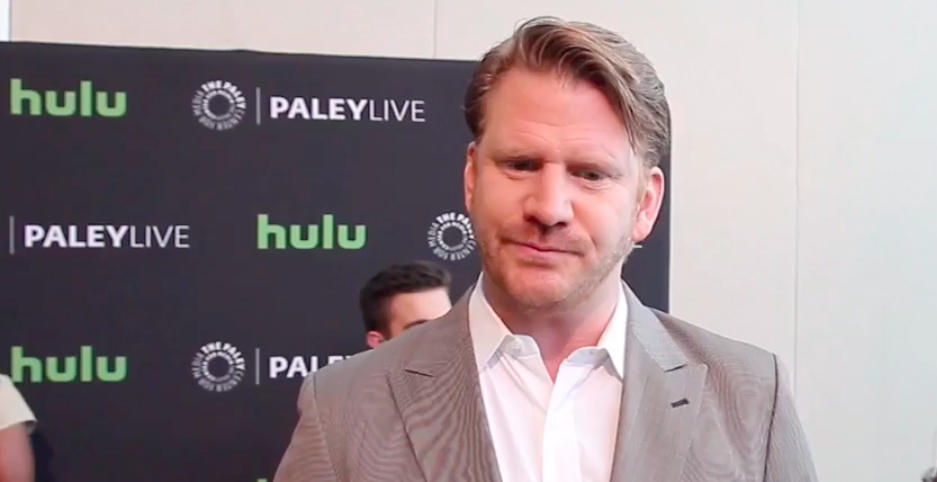 Showtime's Ray Donovan is one of the most watched television series which first premiered in 2013. To date, the pilot episode of the series had the biggest premiere of any show on Showtime. The talented cast joined together for a special event at The Paley Center for Media in Beverly Hills. Liev Schreiber, Jon Voight, Paula Malcomson, Dash Mihok, Pooch Hall, Kerris Dorsey, Devon Bagby, Katherine Moennig, Steve Bauer, and Executive Producer, David Holland, were all in attendance for Paley Live LA: An Evening with Ray Donovan.
MillionaireMatch was there and able to get a little personal with the cast. After long hours on set and looking forward to more taping, the cast was surprisingly full of energy. Pooch Hall (Daryll) wore a Superman shirt proudly as he expressed how great it was to work with a cast that felt like family. "I'm blessed as an individual. I'm blessed as an actor," he said.
We caught up with Malcomson (Abby Donovan) and asked how she survives those rough scenes dealing with cancer and having just shot a man on the show. Malcomson, who fell into acting when a stranger walked up to her and offered her a role on the spot, says Abby is a great character to play even if she's all messed up. She looks forward to season five.
A newcomer to acting with this being his first role, Devon Bagby (Connor Donovan), says it has been a fun ride and the ending of season 4 will shock you. "I'm excited for everyone to see the whole season so we can talk about it," he says. Unfortunately, he couldn't give us any clues on what's coming up.
Dash Mihok who plays "Bunchy," says it has been fun exploring what it is like being a new parent through the show.
Steven Bauer who plays "Avi", Ray Donovan's right-hand man, loves the unexpectedness the show brings. "It's really kind of a rollercoaster without too many scary moments," Bauer says.
We can't wait to see the rest of this season. Ray Donovan airs Sunday nights at 9 pm on Showtime.