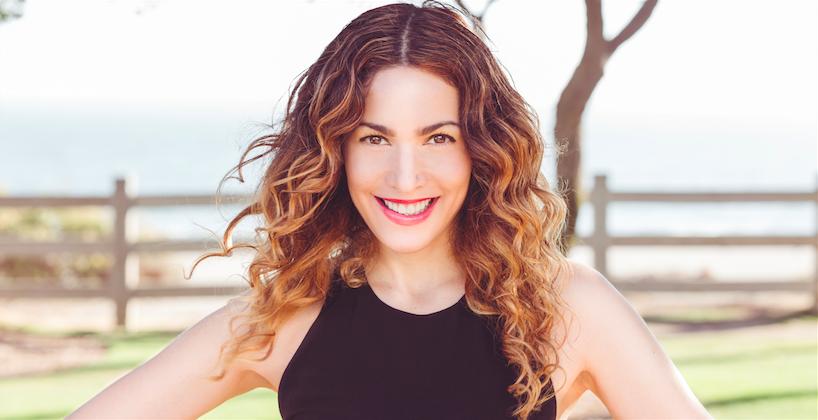 Dr. Darcy Sterling may be new to your television screen, but she isn't new to the field of love and dating. Sterling is the star of Famously Single on E! where she teaches eight celebrities dating and relationship skills. The show also stars Brandi Glanville, Pauly D, Jessica White, Somaya Reece, Aubrey O'Day, Josh Murray, Willis McGahee and Calum Best. Created by Irwin Entertainment, the show is a hit and also helpful for those viewers working out their own relationship woes.
MillionaireMatch was lucky enough to speak to Dr. Sterling about her experience on the show, why online dating and having a matchmaker is a great idea and what it is it really like dating as a celebrity.
Sterling has helped numerous individuals and couples through her private practice in New York, Alternatives Counseling, which she shares with her wife Stephanie Sterling. So when she got the call from her manager that E! wanted her on a plane to Los Angeles the next day to audition for a new show, she was well prepared. "I feel like I've been preparing for this for years, and years, and years," she said. "I knew I wanted to teach relationship skills on a large platform. I've been, in my mind, preparing for this forever. Part of that includes imagining cameras around me when there were none, condensing my words into sound bytes, and creating takeaways for the hopefully millions of people that will be watching weekly," she continues. Well, the producers definitely knew they had the right person.
It takes a lot of talent to walk into a room with eight different people who all have their individual issues and try to help them in the dating department. With only sixteen days to film and eight cameras taping your every word, Sterling had pressure to create trust quickly with the cast. She describes those first moments as, "I thought, you know, this feels like middle school at the lunch table." The majority of the cast, who we have seen on other shows, came in already feeling exploited in the past – which did not help them to speak openly about their issues. Sterling had her work cut out for her to say the least. "My goal was to protect the cast," she says on working with each person.
We asked if celebrities have a harder time finding love or is it easier with a larger pool to choose from. Sterling answered, "They are the same as the rest of us." Everyone, fame or no fame, will find something to work on when they decide to join with someone. Fame just seems to highlight those issues. Sterling explains, "when you are a celebrity, the same issues that existed before you were a celebrity, exist for you after you're a celebrity. It's just magnified by the celebrity." As we have seen, anything a celebrity does can easily and quickly spread over social media. That's why learning healthy relationship skills is the key, and this show is helping everyone. Most celebrities may get stuck at finding the truth in a person's motives, but Sterling says that's really no different from anyone else. "You know what, when you're a beautiful woman you wonder the same thing. What are people's motives? When you're a rich person, you wonder the same thing. If you're a suspicious person and you wonder about people's motives, which some of that is good, you will be suspicious."
It's understandable that some celebrities may be suspicious or afraid to start a new relationship. As a result, many tend to stick with meeting people in their circle. That's why Sterling suggests using a matchmaker or online dating. "You've got to go with matchmakers or online dating to meet new people," she says. "I love the idea of using a matchmaker or online dating. It's a paradigm shift for most people. It immediately exposes them to people outside of their circle that they wouldn't otherwise meet," she explains. Using someone who is an expert at matching people together or an algorithm that magically lines up a list of potentials is a way to get you out of picking your norm. As Sterling explains, "Human beings, generally speaking, suck at picking partners."
It is that reason why Dr. Sterling is launching her new digital course, relationshipskillsbootcamp.com. You can also find out more information on her popular blog, Ask Dr. Darcy at askdrdarcy.com. We can't wait to see the rest of the season of Famously Single!