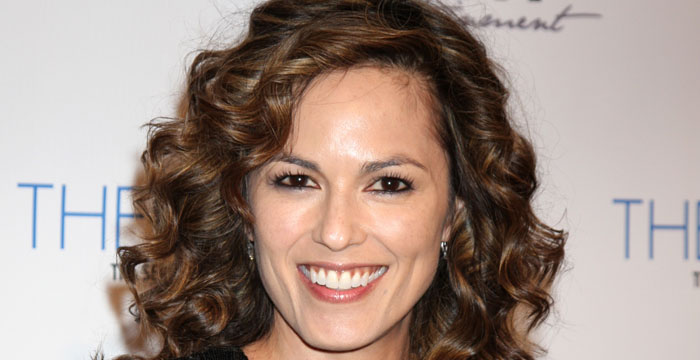 Last week, Soap Opera Digest celebrated their 40th anniversary bringing together past and present stars of all the daytime shows at The Argyle in Hollywood. Soap Opera Digest is the number one soap magazine providing the inside scoop, breaking news and interviews for thousands of viewers. This event was soap opera heaven. We were lucky enough to score an interview with the lovely Terri Ivens, who is currently on The Bayas Orchid, a spicy call girl. Ivens is best known for her role as Simone Torres on All My Children.
Millionaire Match: How do you feel being here tonight to celebrate the 40thanniversary of Soap Opera Digest?
Terri: I grew up with soaps. I had my stories. My first job when I started was on Days of Our Lives. Mrs. H, who is no longer with us, and Patch when he use to wear a patch was in the make-up room. I was like, 'Oh my gosh. Mom! Look who I worked with today.'
MM: What has been your favorite story line?
Terri: Any one with me in it. [Laughter] With a nice arc. Hopefully landing in bed with a not too early call time. [Laughter]
MM: With all the drama and love triangles, how do you detach from that once you leave the set?
Terri: It's called children, right. [Laughter] I have one daughter. She's 11-years old. She grew up on the studio floor in New York City of All My Children. They don't know how famous you think you are. They don't…they are hungry, they need this and they want that. 'What about me?' Right. And that's the beauty of it. That's the best thing that ever happened was to have this wonderful creation help me take my eyes off myself. I'm a better person for it.
MM: Is it hard dating as a celebrity?
Terri: Yes! I haven't dated in over two years. [Laughter] I noticed that…I don't know if men are intimidated. There are certain age categories, right. I need mature so I'm actually attracted to the older man which is probably more fitted for my age. But, I like the 30-hunking, you know, six-pack abs, but I freaking scare them. I have a house. I drive a nice car. I have a kid. I like to go out and have dinner. So, I noticed that the guys 40 and under, unless they are successful, they can hang with me for a little while and then they start feeling guilty. Cause they are not suppose to take from a single mom. [chuckle] If they were raised right, they suppose to be paying.
MM: Somebody is waiting for you.
Terri: I hope so. I hope he's inside. [Laughter]
MM: Would you ever do online dating?
Terri: You know, I toiled around with it. My sister signed me up for Tinder. It's hilarious. I got really scared, because you're suppose to left swipe, left swipe. But I'm like, 'Oh, he's okay!' My sister's like, 'But he's just okay.' And I'm so lazy. You have to be location attractive, desirable. If you aren't in a 5 mile radius, good luck, because I am not sitting in traffic. [Laughter]
Well, we hope Terri finds that lucky guy soon. The Bay was created by Gregori J. Martin. To see more of this beauty, tune into The Bay online at www.thebayseries.com or the stars' on-camera radio show, "Going to Bed with Terri Ivens".