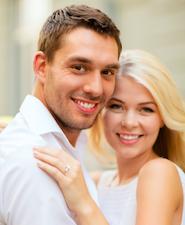 What to Do in Trenton to Make a Magical Impression
Jumping into the Pool
Dating anywhere can be a daunting task, and millionaire dating can cause even more stress because finding a genuine human being can be difficult for many, and millionaire dating can be even more stressful because not everyone is genuine when money is involved, so how can you make sure the person that you're talking to is interested in you? Well, my favorite way is to go low-key with my dates. Don't get caught up in the cost of something, and instead look for something that has a unique and different feel to it. This is Millionaire Match, after all, so that means everyone has cash to burn. Mix it up and try a dating option where you don't have so much pomp and circumstance. Keep it simple; keep it hands on; keep the date about you and that special someone.
Dating millionaire singles in our app is definitely a godsend that takes the pressure off of worrying whether someone is genuine. Just make sure your settings are for a localized Trenton chat, and of course it will only include verified members. We take care of that so you can plan a date where you can make a meaningful connection that could last a lifetime.
Getting Creative
Once you're past your own person millionaire chat in Trenton that could include a bevy of smart, interesting, and attractive Trenton singles and made a compatible match, it's time to plan a date. Now, the first date is the one time you can make a good first impression, and you don't want to blow it! That means you should try being creative without becoming lost in a date that could overshadow you. It should be as personal as it is creative. So, what is a person to do to make a lasting impression in a town so large with so much to do?
Well, keeping it simple is a great way to make a solid connection with many singles in Trenton. A few ideas for you to mull over:
Make Your Own Dinner
One of our favorites here at Millionaire Match is to go down to the local farmer's market and make dinner together. There's nothing like shopping around or food and then cooking it into a scrumptious meal. Trenton has a great one called Trenton Farmer's Market. It has a great selection. They even have fresh kielbasa! Plan out a nice meal that is compatible for both you and your companion, but don't mistake that for being on a mission! Go around and sample what's around you. Maybe you'll get lucky enough to find something you've never tried before, or maybe you won't; you'll just hate it. Live a little!
See the Stars
One of the things our modern world does not allow is an easy way to see nature in its pristine state Luckily, New Jersey, particularly the area around Trenton has benefited from the aggressive stance the United States has taken in saving a lot of its land for conservation as national parks. Around Trenton alone, there are three major ones Morristown National Park, Thomas Edison National Park, Gateway National Recreation Area, and many more. Spending the night in one of these beautiful areas where the stars shine and animals roam.
Learn Something
A great way to spark interesting conversations is to go to places like museums. You have a menagerie of different topics to talk about, ranging from Newton's laws to dinosaurs, and who doesn't love dinosaurs?! It's an excellent way to quickly discover the other person's interests quite quickly. Nothing bonds people more than talking about their quirky interests that people usually don't bring up until much later in a relationship. Trenton's New Jersey State Museum is the first choice for fun and learning.
A Low-Key Meal
This is a bit seasonal, but it's a classic that is still a fun and enjoyable time. Once you get to your park of choice, leave your phones in the car and make sure they're powered off. Then, pull out a picnic basket that would make Yogi and Booboo jealous and make your way down to your favorite shady spot, lay out a blanket and get to know that special someone you met on Millionaire Match.
It's too easy to lose sight of the goal of a date in a world full of so many different things to do. Take a moment and stop and smell the roses. Anyone who has accumulated wealth has spent a lot of time flying here and there without taking the time to stop at the little spots in between points A and B. See these dates as a fun experience to get to know others and enjoy the Trenton dating scene.