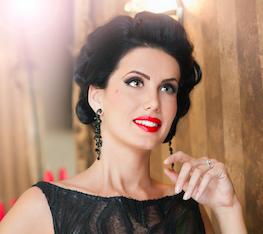 Conquering the Sacramento singles scene: find your match with MillionaireMatch
Dating in the California State capital can be difficult, but not for the lack of available partners – with over 66,000 available men and over 68,000 available women in the area alone, there's no shortage of eligible partners and yet so many singletons live in Sacramento because so many people struggle to meet the right person while living there. A mostly flat landscape surrounded by suburban areas, it can be difficult to know the right places to meet single people in the area or where to take them when the object of your lust finally says yes! Thankfully there are plenty of single people from Sacramento on MillionaireMatch to choose from, and we've put together a handy article to guide you through the perils of Sacramento dating when you do meet that special someone.
Sacramento dating with MillionaireMatch
With a large group of members from California on MillionaireMatch, it's a great place for local singles that enjoy the highlife to chat to other likeminded individuals in the area. The state capital is the economic and cultural core of the surrounding area with the oldest parts of town housing many historical buildings; it's easy to see why Sacramento attracts wealthy and affluent millionaire singles every day. You may be new to the area or recently single and it can be intimidating getting back on the dating scene but together with MillionaireMatch we're ready to get you back out there so you can conquer the Sacramento dating scene. Let us be your millionaire matchmaker with these helpful tips!
The Sacramento singles scene
Though Sacramento is best known as the capital of California, for the singles of Sacramento who live and work in the area it is a place known for its vibrant nightlife and thriving art scene. The midtown neighborhood is particularly exciting, with much to offer in terms of bars, coffee shops and special events. That's not all though, if sitting down and drinking cocktails or coffee isn't your thing the fact that Sacramento is situated at the junction of the Sacramento and American rivers means you don't have to travel far to enjoy some outdoor activities in an urban environment.
Dating in Sacramento: Where to go?
It may not have the bright lights of Vegas or the glamour of L.A but Sacramento has a charm all of its own! Sacramento is filled with plenty of memorable things to do to make your date really special. Whether you're looking for a restaurant or a bar to spice things up on the second date MillionaireMatch have got your back. Here are a few venues to check out in the capital where you can take part in some millionaire chat:
The Sierra View Country Club
This exclusive local country club is a great way to enjoy your leisure time and meet new people. The tag line of the club is 'where friends belong' and you are sure to feel at home among the picturesque grounds. Whether you want to partner up for some gold or fancy some doubles tennis, the country is club is a great place to meet a potential date or to take one for a classy day out or brunch.
The Kitchen Restaurant
While pricy The Kitchen serves the best food in Sacramento hands down so you won't regret the bill. The contemporary restaurant only seats 50 people each night and has a waiting list sometimes up to a month long. If you manage to get a table at this exclusive restaurant the service is impeccable and Chef Randall Selland often personally introduces himself to every guest. The five course menu rotates monthly and features items like buttered maine lobster with puff pastry and fresh sashimi or beef with black truffle flan. If you're really look to pull out all the stops and impress a date 'The Kitchen' is the place to go!
Café Rolle
If you want the experience of French cuisine without the confines of the restaurant setting, Café Rolle is a great venue for a day date. Fresh pates, quiche, smoked seafood and high end sandwiches and not to mention the outstanding dessert selection are a great choice for any discerning foodie. If you're looking for a laid back atmosphere that also has high end service, Café Rolle is a great choice!
Board the Delta King
Though this ship is permanently docked in Old Sacramento, if you're looking to have an adventurous night of fun you can dine at the Pilothouse on the water or take in a murder mustery dinner show at suspects. If you're looking to stay over the Delta King offers luxurious ship staterooms for you to rest your head after a long date.
Everyone here at MillionaireMatch hopes these tips will help you on your way to finding love in the Sacramento area. Thousands of users find love everyday here on millionairematch.com and we hop