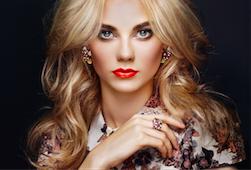 There are over 2.5 million households in Arizona. Of these, nearly five percent are considered to be millionaire households meaning that their investable assets are in excess of one million dollars. Across the state there are over 114,000 millionaires. The majority of them call the metropolitan area of Phoenix their home. When comparing the number of millionaires per capita, Arizona comes in at number 33 out of the fifty states. Phoenix holds the majority by far, but there is also a significant number of them living in the nearby area of Nogales.
Phoenix houses over 75,000 of the 114,000 households, and while the wealthy tend to be spread out throughout the state, there is no other city that holds even remotely close to the masses of millionaires that reside in Phoenix. To give some perspective, the city coming in second with 18,400 households is Tucson, having less than one third of the numbers that metropolitan Phoenix is seeing.
Of the 114,000, there are seven in the entire state of Arizona that are listed as Billionaires, and all seven of them are males over the age of 60. An interesting fact is that all of them made their fortunes in Phoenix and have since continued to reside in the greater area. Topping this list is Bruce Halle, the founder of Discount Tire. Among these pretty people there are names like Mark Shoen, whose parents founded U-Haul and, as such, he is the largest shareholder with his net worth estimated to exceed $4.5 billion. Other names include Herbert Louis, an heir to the SC Johnson company, Bennett Dorrance, Bob Parsons, and Arturo Moreno, who owns the Anaheim Angels.
Dating in Phoenix can be complicated. In such a large metropolitan area, being in the right place to meet the right people can be a guessing game. However, history can help quite a bit. In the last two decades Phoenix's economy has boomed with the majority of this growth focused around commercial industry. There are seven fortune 1000 companies at the top of the lists that are now centered in Phoenix as well, thus attracting a much higher caliber crowd than the city has ever seen.
The pretty people popping up at the top of these lists are definitely around. However, dating looks different in this crowd. They are likely to congregate in places that are focused around the things that they're working on. The Phoenix Convention Center tends to host a good majority of events for top industries. Business conferences centered on a particular field of interest or industry are a great way to meet new people and network not only with singles in Phoenix, but also, with singles that are among the nation's top business leaders.
Aerospace is a huge industry there as well. Attending a conference or event centered on this topic is likely to bring together the hottest names from Honeywell. The aerospace industry in the area often have events centered on new products and developments that are cause for conferences to keep an eye out for. Additionally, the surrounding areas have plenty of bars and coffee shops that make running into people from the industry very convenient.
Golfing is also a great way to rub elbows with the elite in the area. Whether it is for pleasure or in attendance of a fundraiser that raises money for a good cause, it is almost certain that the one percent can be found here on almost any and every day of the year. The pleasant climate year-round in Phoenix makes golfing an amenable option, no matter what season or time of the year it is. As such, the area has become highly desirable bringing an increase in tourism as there are several lush resorts that have been built that the best in the business are sure to occupy. While the majority of these places are exclusively accessible to members only, most of them also have single day options such as tours or a trial membership that can be taken advantage of to see if the crowd they attract is a good fit.
While most of metropolitan Phoenix has become very corporate, there are other options that someone single should consider. Politics have been a rollercoaster ride this year, regardless of how one's vote is being cast. For those in search of a fast-paced politico, one might consider frequenting some of the events put on by the city that such as holiday and cultural celebrations. The capitol has been turned into a museum and frequently hosts events that bring the elite in government and politics together both to celebrate and socialize. Fundraisers and social functions put on by the local government are a great way to rally around a common interest for a good cause. They are often an occasion for food, fun and future prospects.