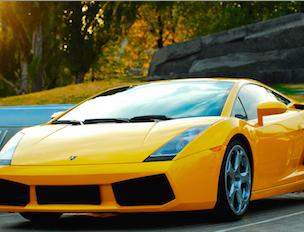 With Little Rock being the most populous city in Arkansas, there is a great deal of potential in finding someone to share your time with. Many would not initially view Arkansas as a home to many with wealth. But, truth be told, there is an ample amount of affluential people. In comparison to prominent cities such as Los Angeles or New York, Arkansans can buy a home using less than thirteen percent of their incomes; thus, there is more than enough funds left over for a luxurious and grand lifestyle. However, this begs the question: just where can one find these individuals in Little Rock?
Pulaski Heights is home to two bustling neighborhoods: The Heights and Hillcrest.
The Heights is located in the upper, northern section of Pulaski Heights. This neighborhood is viewed as the more opulent of the two. There are many large, magnificent homes that are home to many rich, old money families. The population in The Heights is rising, so there is great likely-hood in finding someone that suits you. Alongside the grand residences, The Heights offers a great number of fashionable shopping and dining selections.
Shopping areas and restaurants are wondrous places for meeting new people--especially in this wealthy neighborhood. We have gathered some information on some eminent restaurants that show some promise in finding some wealthy singles.
1. The Boulevard Bread Co.
Dedicated to serving and preparing seasonal and locally grown food products and bread, pastries, and coffee. -Visit this location sometime in the morning for a good chance of finding a well-off individual. Stopping by in the morning may work out more in your favor, as the restaurant is much busier at that time of day. Don't be afraid to strike up a conversation with someone; sharing your morning coffee and pastry is a great way to get to learn more about a person.
2.The Boulevard Co. Bistro/Bar
-Not a morning person? Not a problem at all. Visit right next door flagship store in the evening and sit down for an elegant dinner and a drink. We suggest sitting at the bar for a better chance to strike up a chat with a possible millionaire.
3. Burge's in the Heights
-Most of everyone enjoys a good, expensive steak. This is why Burge's may just be one of the top places for finding a wealthy single. Relish in some of the finest smoked meats and barbecue available. The restaurant is even open on Sundays; take advantage of how often Burge's is open and don't be shy.
As far as shopping goes in The Heights, there is a great abundance of shops that could very well attract wealthy shoppers. Browse for a bit and you may find more than some new clothes or furniture. Here are our top picks of shops and boutiques:
1. Urban Pad
This shop sells a selection of expensive gifts, home decor, and clothes. You're bound to run into someone who lives a luxurious life in such a shop.
2. B. Barnett
Looking for a stylish lady who knows what she wants? Stop by B. Barnett, an upscale ladies' boutique that sells designer clothes and cosmetics.
3. Bella Boutique
A fun and trendy shop with a wide range of jewelry, bath products, and colorful decor. Chances of finding a young millionaire single are higher here due to the quirky and modern style.
4. Feinstein's
A Height's fashion landmark. Although similar to the boutique's above, Feinstein's has a sixty year history behind it; this may attract those who have a distinguished fashion taste.
Restaurants and shops aren't the only places to spend your time looking for millionaire singles in Little Rock, of course. Take a night to attend a show at the Arkansas Symphony Orchestra. We recommend dressing up in that suit, or dress, that you have in the back of your closet and mingling with one of the many people there. Music brings people together in many different ways.
Hillcrest, on the other hand, may not be as grand and luxurious as The Heights; however, there is still great potential for finding someone right for you. Located in the lower, southern section of Pulaski Heights, we see a more rural side to the area. Here, we can find some older, distinguished wealth whom would rather stay a bit more humble. Millionaire singles are drawn to the sought-after houses of diverse architecture styles.
Although, it may be easier to find someone in The Heights, Hillcrest is definitely a must in looking for Little Rock singles.
In order to make your dating more simple, keep these tips in mind when you try to date a millionaire in Little Rock:
-Become part of the community--this will make getting to know everyone much easier. Attend the Symphony Orchestra, strike up chats with strangers, join community projects. Joining a millionaire chat in Little Rock may be easier than you think.
-Don't just talk money. Many of Little Rock are from an older wealth and may be a bit more careful about whom they share their fortune with.
-Unsure about where to go on a date? Any of the places we listed above may work wonderfully for you.
-Dating habits vary for each individual. However, we believe that dinners and nights-out are your best bet. Keep them feeling special and we guarantee you will, as well.
-Keep it classy. You'll find this may win the heart of one of these millionaire singles.